20 Best Jack Russell Halloween Costumes
This post may contain affiliate links, which means I may earn a commission if you decide to make a purchase through our links, at no cost to you. You may view the disclosure here.
Halloween is fast approaching, and it's time to let your creative juices flow and transform your beloved Jack Russell Terrier into a real trick-or-treat sensation. Whether you're attending a Halloween party or just taking a fun stroll through the neighborhood, these Jack Russell Halloween costumes will help your furry friend steal the show.
In this article, we'll dive into 15 pawsitively adorable and creative Jack Russell Terrier costume ideas that are sure to turn heads.
Jack Russell Halloween Costume Ideas
These are my favorite Halloween costumes for Jack Russell Terriers!
1. Robin: The Superhero Sidekick
Let your Jack Russell be the Robin to your Batman or the loyal sidekick to any famous superhero. Outfit them with a matching cape and mask for an action-packed look.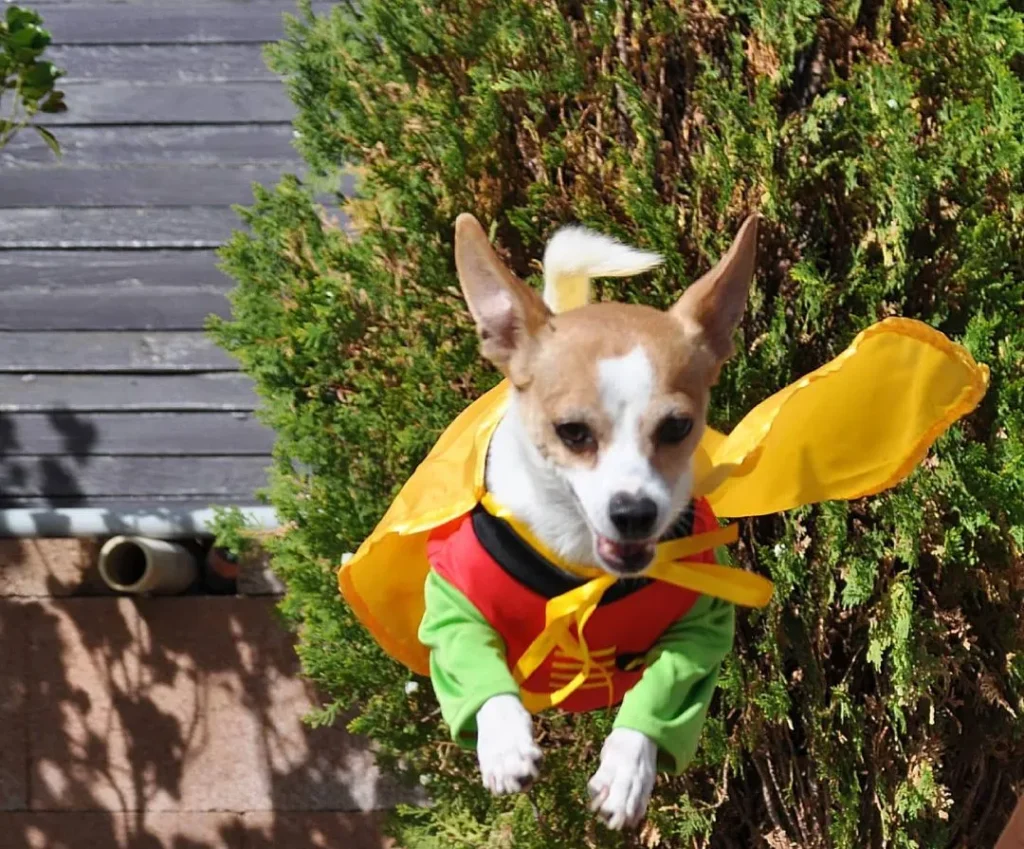 2. Batman
Your Jack Russell Terrier will look so cute dressed up as Batman for Halloween!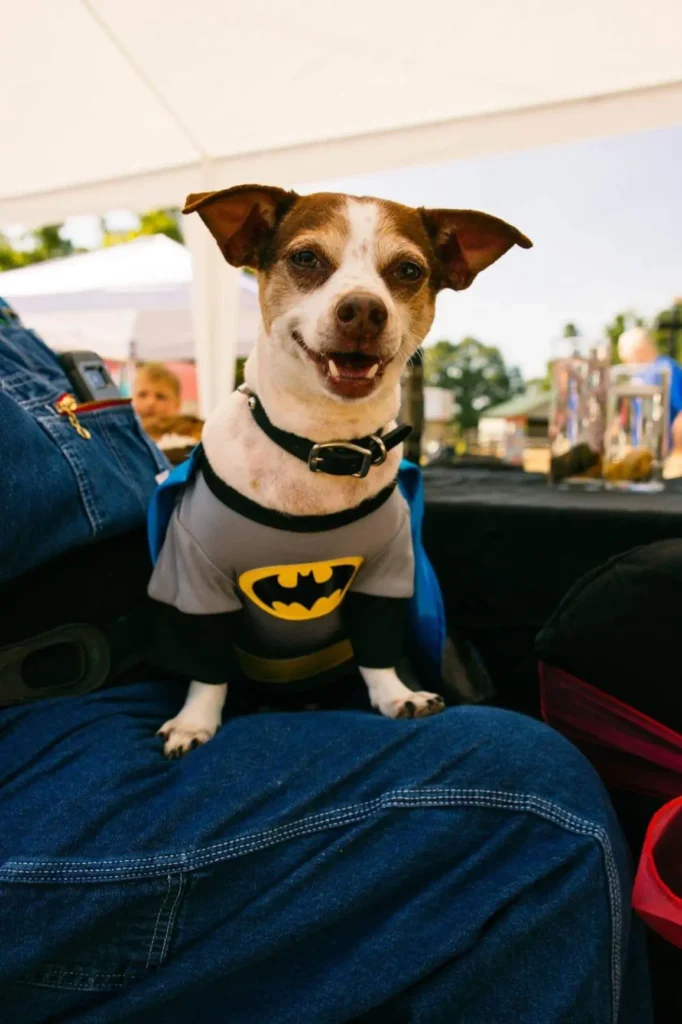 3. Star Wars Sensation
Embrace the Force by dressing your pup as a beloved Star Wars character like Yoda or an Ewok. The galaxy is the limit!
4. Scary Skeleton
Give your Jack Russell a bone-chilling look with a skeleton costume – perfect for Halloween night.
5
. Frightfully Cute Vampire
Turn your little vampire into an irresistible Count Dracula with a cape and vest!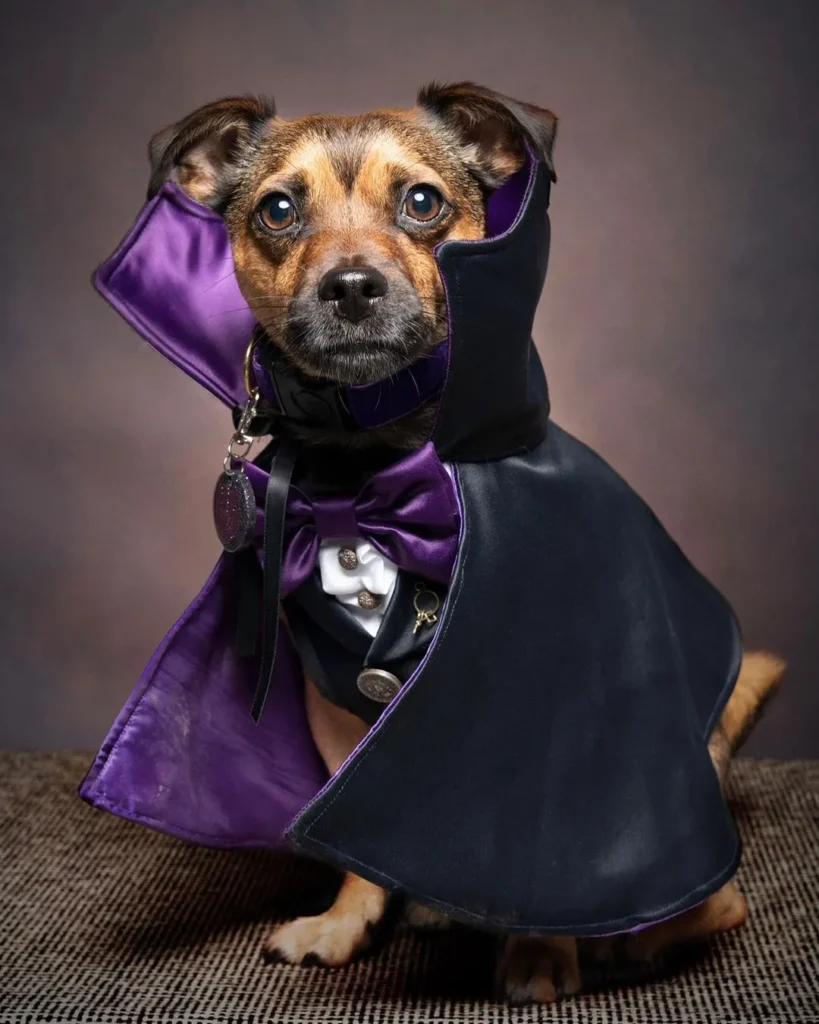 6. Pirate Pup
Sail the high seas with your Jack Russell by turning them into a pirate, complete with an eye patch and pirate hat. This pirate costume is perfect for dogs (and cats!)
7. Magical Unicorn
Unleash the enchantment with a unicorn costume, featuring a horn and whimsical colors. This unicorn costume for dogs is my top pick!
8. Terrifying Dinosaur
Roar into Halloween with a fearsome dinosaur outfit, complete with scales and tiny T-Rex arms. Amazon has a few dinosaur costumes for dogs. My two favorite are this triceratops costume (which is just a headpiece) and this t-rex dinosaur costume for dogs!
9. Taco
This dog taco costume is perfect for dogs of all shapes and sizes!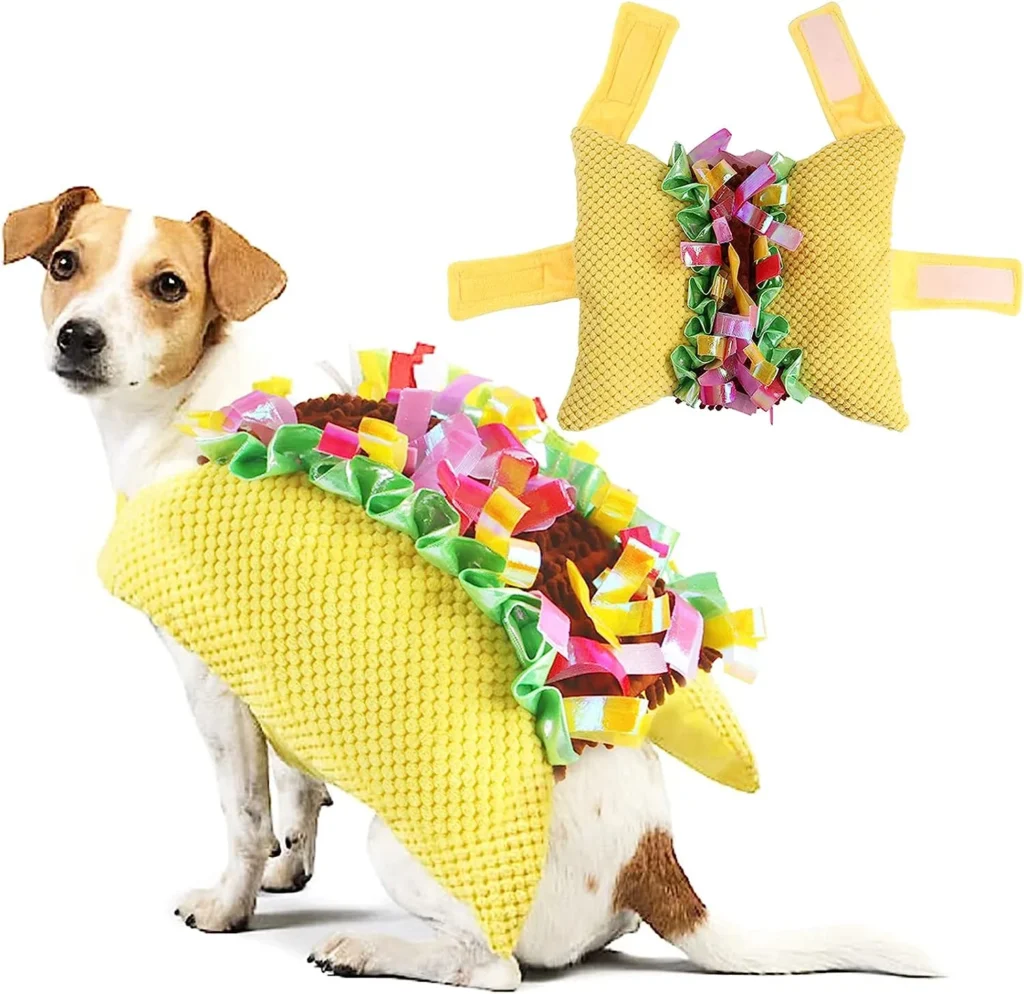 10. Hot Dog
This hot dog costume looks so cute on Jack Russell Terriers! And for a cute dog and baby costume idea, your baby could dress up as mustard or ketchup!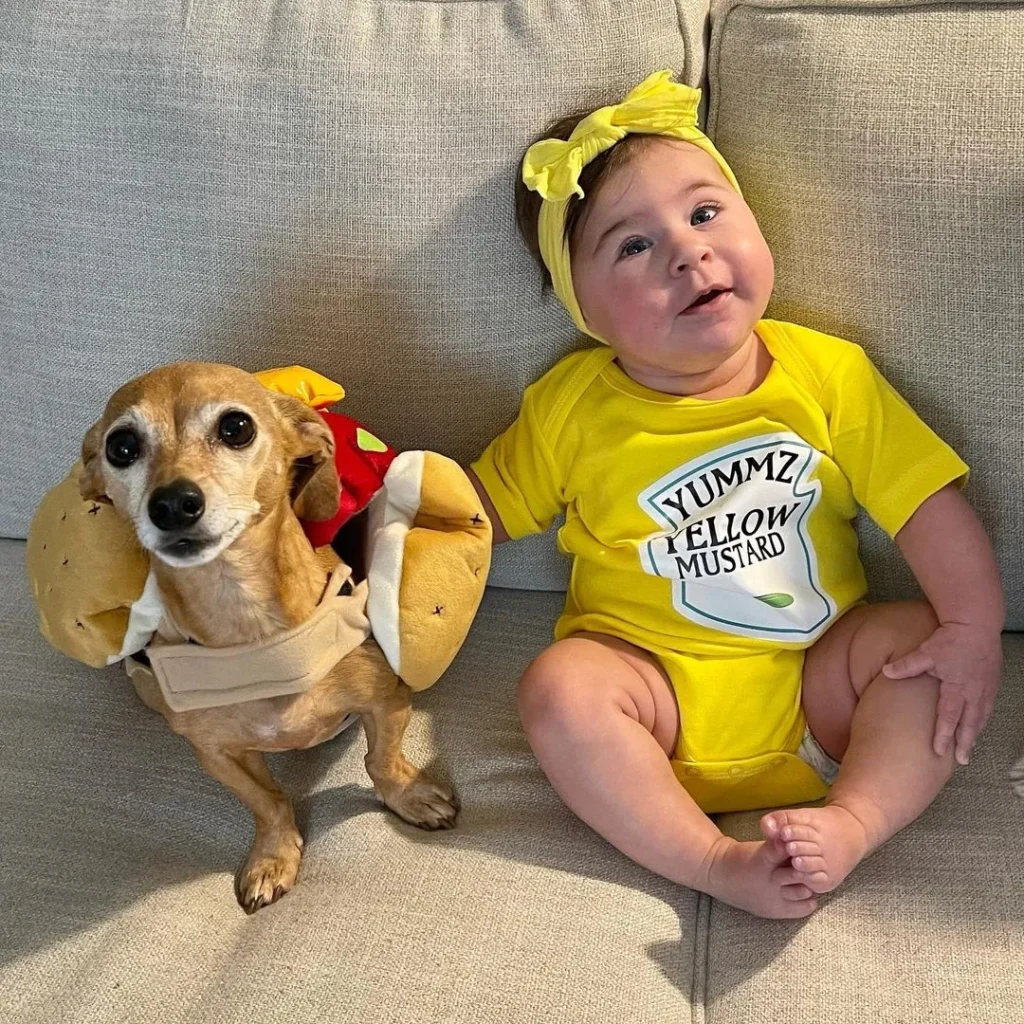 11. Hoola Girl
If your Jack Russell Terrier hates costumes, then check out this cute hula girl costume for dogs on Amazon. This hula girl costume has a grass-inspired skirt, a bikini top, and a flower lei. The great thing about this dog Halloween costume is that it is not restrictive at all!
12. Classic Ghost
Keep it simple and spooky with a classic ghost costume. This simple Halloween costume for dogs is great for Golden Retrievers as well!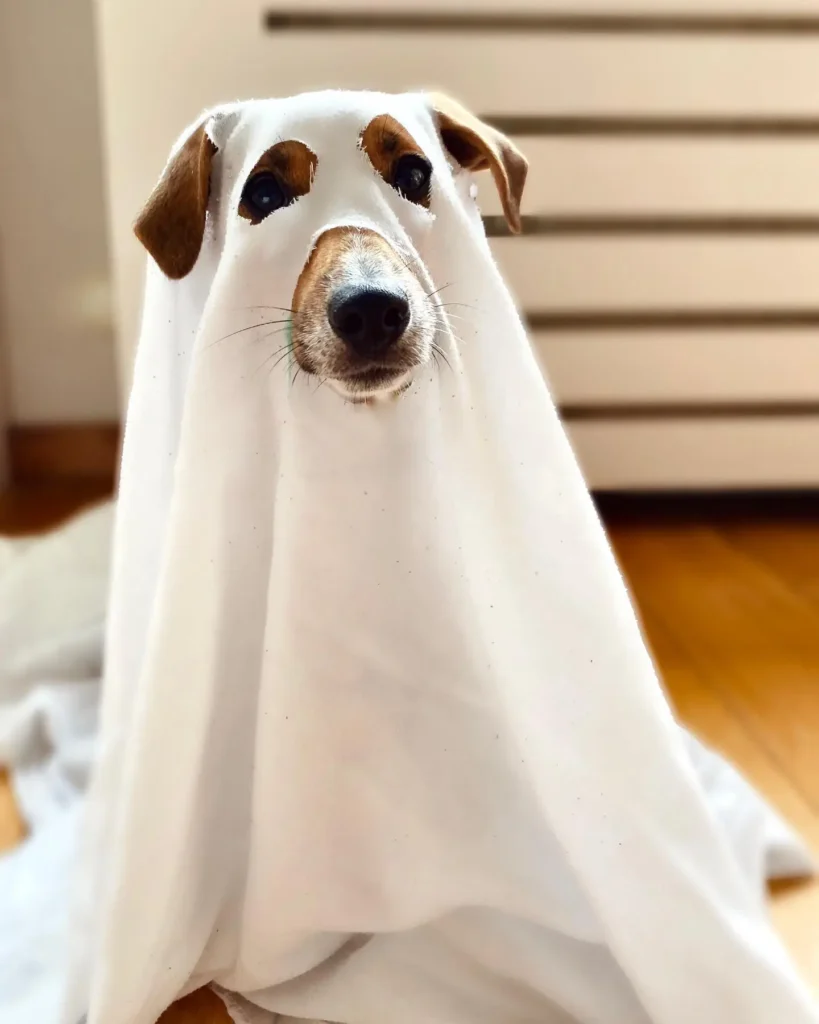 13. Zero from The Nightmare Before Christmas
If you love Disney, then you'll love The Nightmare Before Christmas Halloween costumes for your dog on Amazon! Amazon sells the Zero costume for dogs from Disney's The Nightmare Before Christmas, as well as a Jack Skellington costume and a Sally costume. I personally love the Zero costume for Jack Russell Terriers, because the costume is comfortable and not restrictive at all.
The great thing about this Halloween costume idea is that you can dress up from a character from The Nightmare Before Christmas too for Disney dog and owner costumes!
14. Superman
Your Jack Russell Terrier can be your superhero for Halloween in this Superman costume for dogs!
15. Cute Bumblebee
Create a buzz by outfitting your Jack Russell in a cheerful bumblebee costume, complete with wings.
16. Fuzzy Monster
Let your Jack Russell's wild side shine by dressing them as a fuzzy, colorful monster, perfect for a fun and funky look.
17. Pumpkin Pooch
Classic and always a crowd-pleaser, turn your Jack Russell into an adorable pumpkin with a vibrant orange costume.
18. Ice Cream Sundae
This ice cream sundae costume for dogs is so cute!! This is a cute 4th of July costume for dogs in addition to a cute Halloween costume for Jack Russells!
19. Musician
This musician costume is so funny and cute!
20. Adorable Witch or Wizard
Let your Jack Russell work some magic with a witch's hat or wizard's robe, a bewitching and charming choice.
Costume Safety Tips
While dressing up your Jack Russell for Halloween is fun, their safety should always be a priority. Here are some quick tips to keep in mind:
- Ensure costumes fit comfortably and don't restrict movement.
- Avoid costumes with small, detachable parts that could be swallowed.
- Keep an eye on your pup to ensure they don't get overheated or tangled.
- Never leave your dog unattended in their costume.
Conclusion
With these Jack Russell Halloween costume ideas, you and your furry friend are all set to have a spooktacular time this Halloween. Just remember to prioritize their comfort and safety while celebrating the festivities. Whether you choose a classic costume or something out of this world, your Jack Russell is sure to be the star of the show on this haunted holiday!
More Dog Costume Guides
Best Thanksgiving Costumes for Dogs
Best Dog and Owner Halloween Costumes
Best Boxer Dog Halloween Costumes