10 Best Sheltie Halloween Costumes
This post may contain affiliate links, which means I may earn a commission if you decide to make a purchase through our links, at no cost to you. You may view the disclosure here.
Sheltie Halloween Costumes
Shelties are so affectionate, loyal, and playful, they deserve the best Halloween costumes. 😊
But it can be a bit tricky to figure out which Halloween costume to get for your Sheltie. There aren't a lot of pictures of Shelties in costumes online.
If you are searching for the best Sheltie Halloween costumes, you are in the right place.
This dog costume guide is all about Sheltie Halloween costumes.
Continue scrolling to find Halloween costumes for your Sheltie and to see pictures of Shelties on Halloween costumes.
These dog Halloween costumes look GREAT on Shelties and are so cute!
Best Sheltie Halloween Costumes
After scrolling through these Sheltie dog costumes, please leave a comment below with your favorite Sheltie Halloween costume idea.
I'd love to hear from you!
1. Puppy Latte / Starbucks Latte
This puppy latte/Starbucks latte dog costume looks so, so cute on Shelties! This is my favorite Sheltie Halloween costume.
2. Sherlock Holmes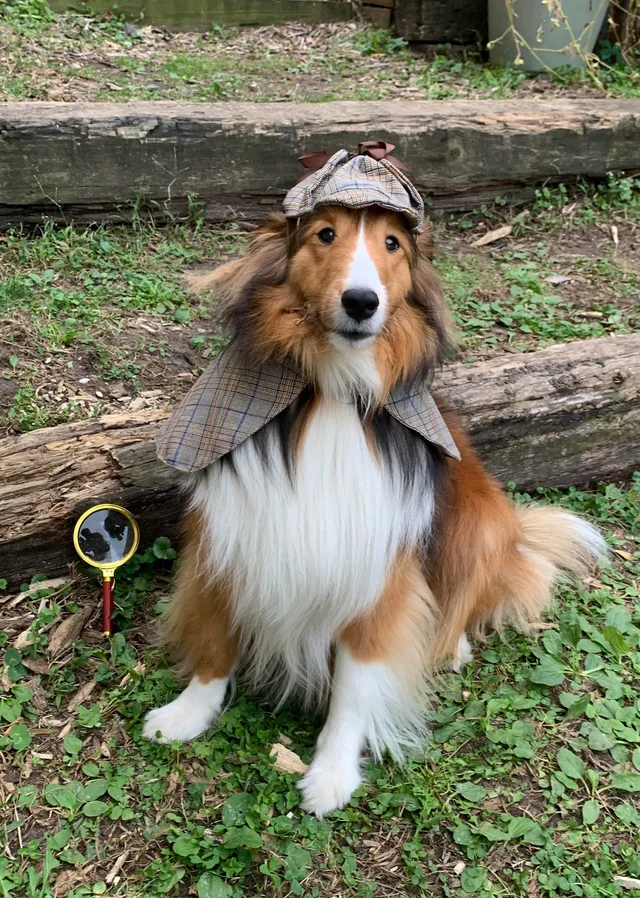 Your Sheltie will look so smart in this Sherlock Holmes costume!
3. Skeleton Riding a Dog
Your Sheltie can give a little Skeleton a free ride on Halloween night! 👻🎃 Order a size up in this Sheltie dog costume to ensure it fits.
4. Count Dracula
This Count Dracula Sheltie costume is so cute! You can buy your Sheltie cute dog toys for this photoshoot idea on Amazon too!
5. Skeleton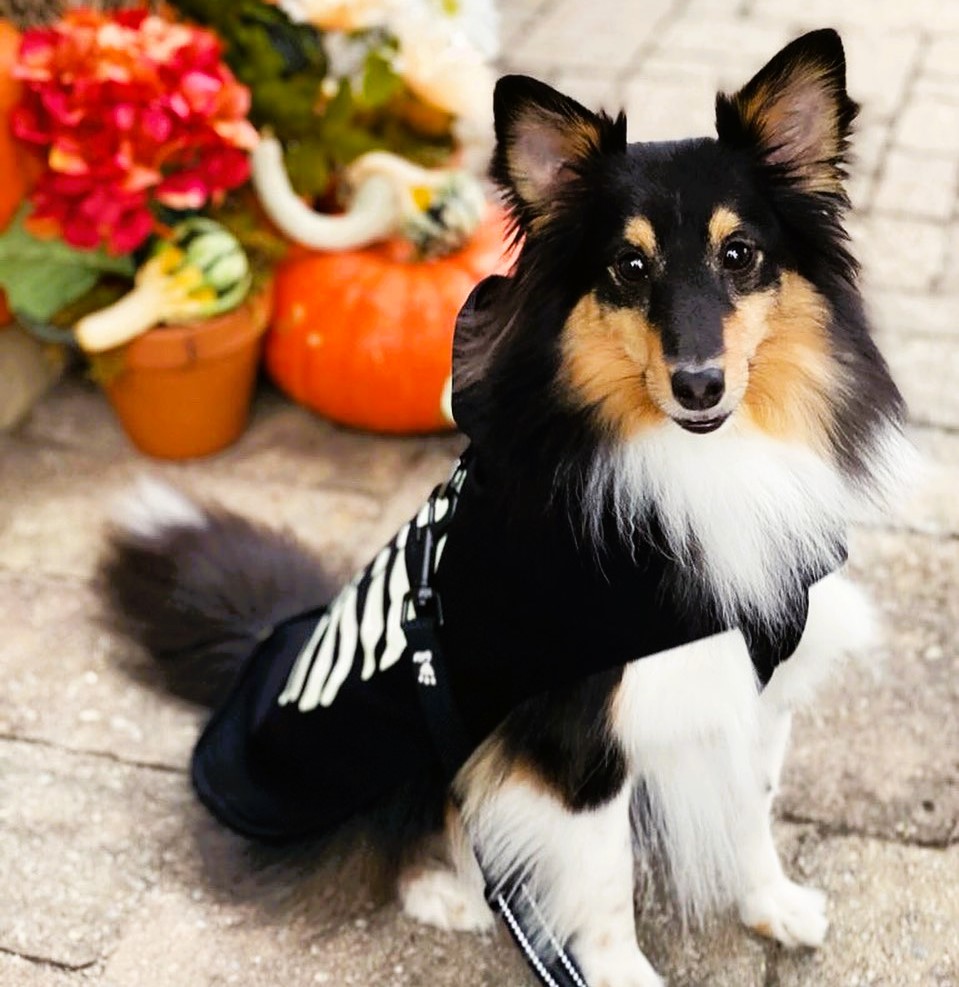 This skeleton costume looks so cute on Shelties!
6. Angel (or Devil)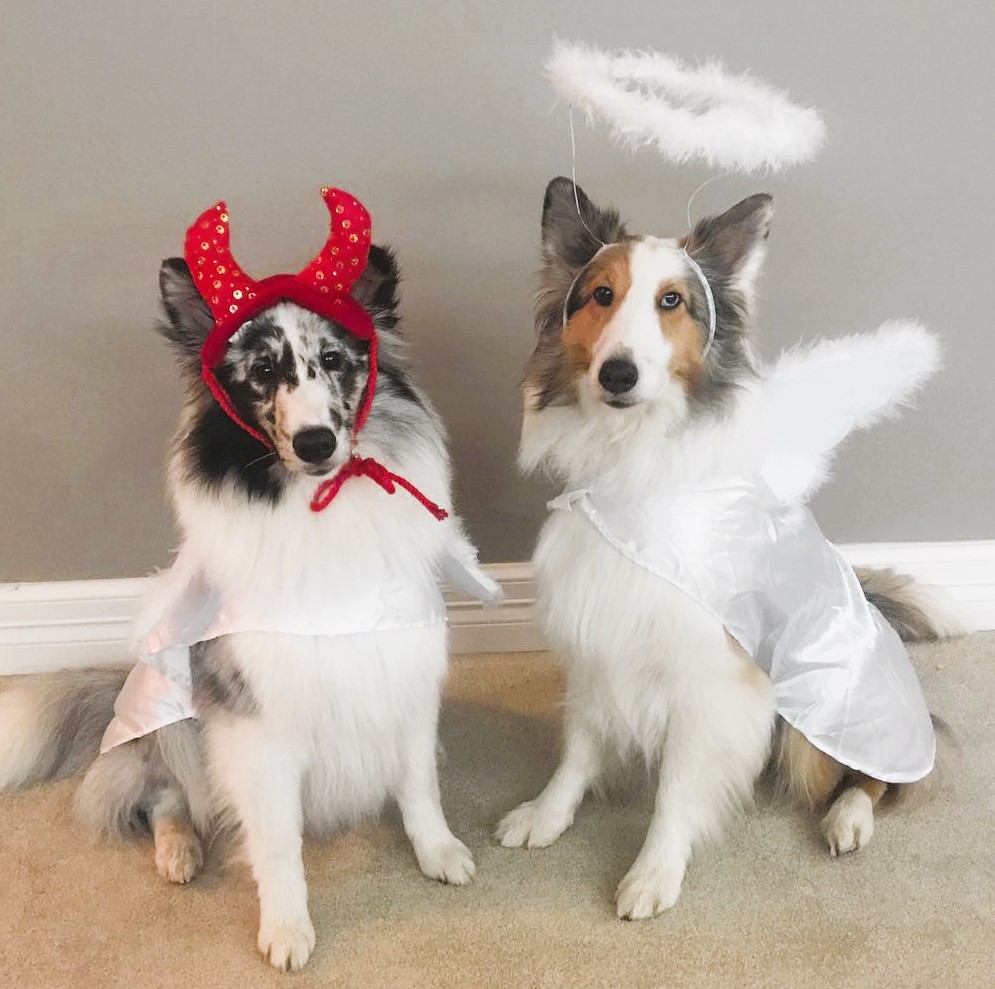 Your Sheltie can dress up as the perfect little angel in this Halloween costume. So sweet!
7. Something Sweet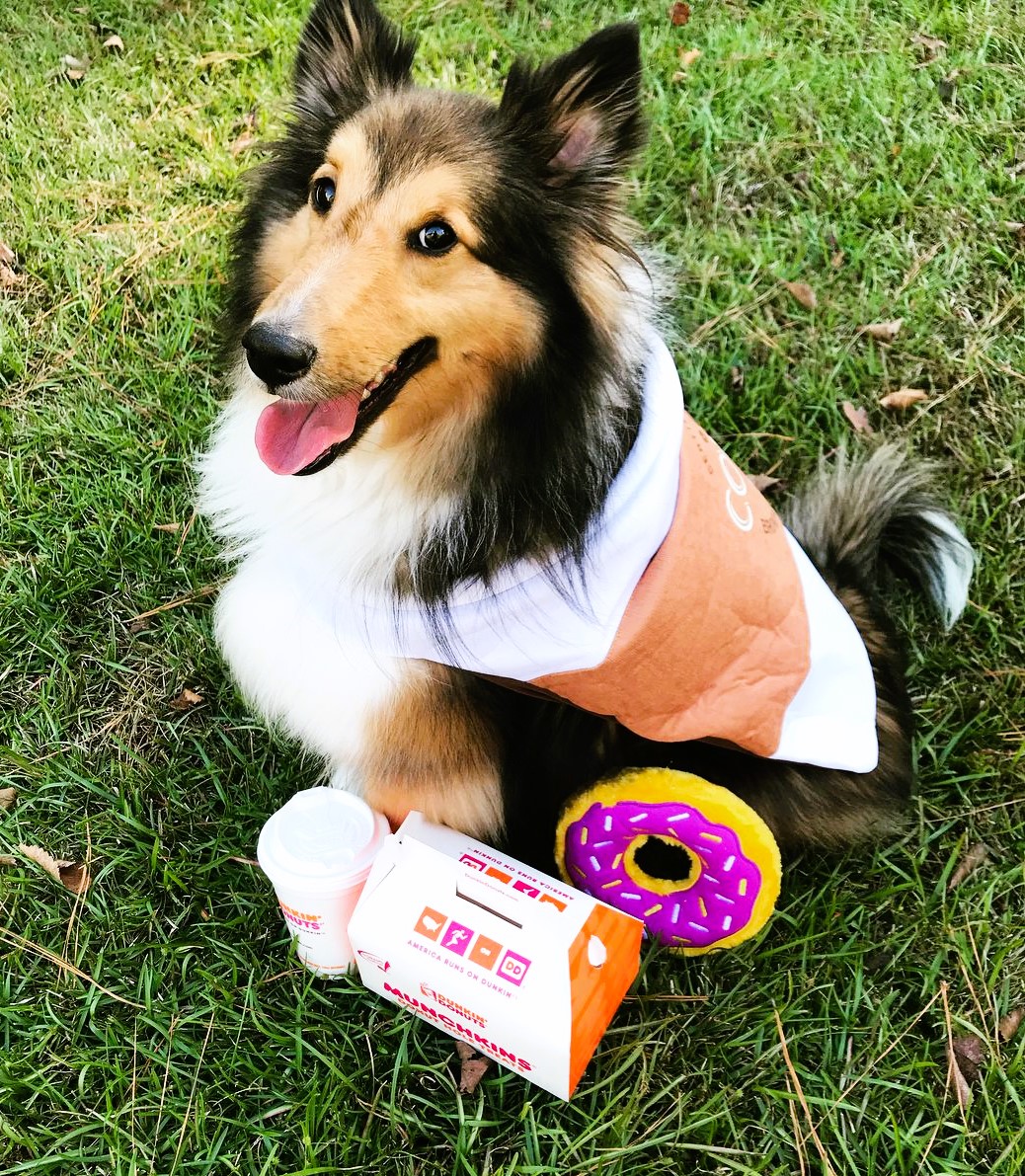 VIEW SIMILAR COSTUME ON AMAZON
Dress your Sheltie up as a cute donut or a sweet cupcake for Halloween!
8. Granny / The Big Bad Wolf from Little Red Riding Hood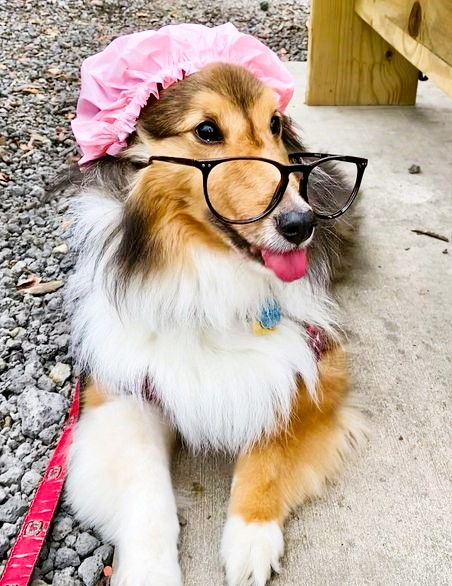 VIEW SIMILAR COSTUME ON AMAZON
This is an easy DIY costume for Shelties! Just buy a pink hat and some fake glasses.
9. Superman
This Superman costume with a cape is easy to put on and fits larger dogs well!
10. Hot Dog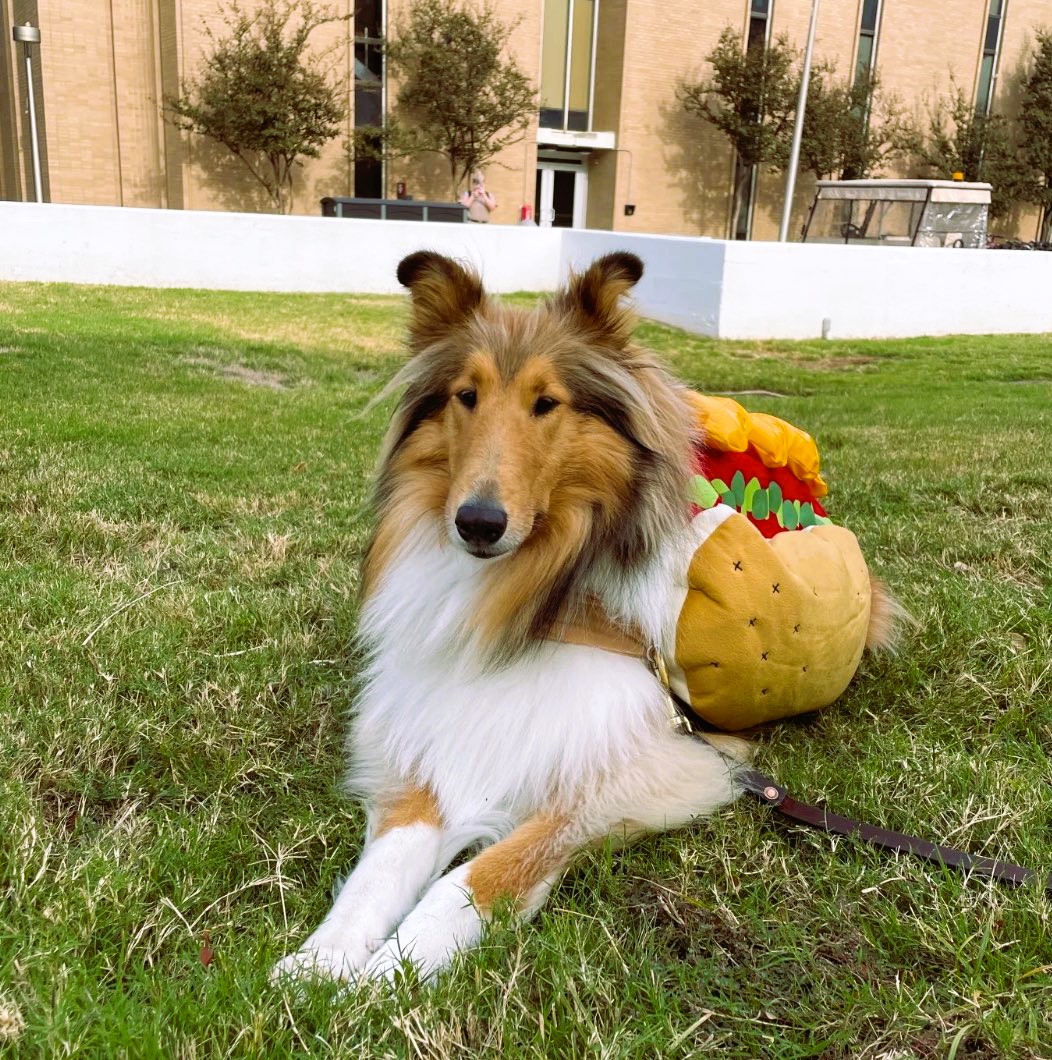 This hot dog costume is really popular for dogs to wear on Halloween. Your Sheltie will look so cute dressed up as a hot dog!
Summary – Sheltie Dog Costumes
In summary, it can be a bit tricky to find Sheltie Halloween costumes online, but you do have options.
If you dressed up your Sheltie for Halloween, please comment below and link a picture to your Instagram page. I'd love to see your Sheltie all dressed up! 😊
More Dog Halloween Costume Ideas