17 Best Large Dog Halloween Costumes That Will Definitely Fit
This post may contain affiliate links, which means I may earn a commission if you decide to make a purchase through our links, at no cost to you. You may view the disclosure here.
Large Dog Halloween Costumes
There are lots of cute small dog Halloween costumes online, but what about large dogs? And by large dog Halloween costumes, I mean BIG dog Halloween costumes. Like dog costumes for Huskies, Great Danes, Golden Retrievers, and Labs.
It can be really hard to find a dog Halloween costume that fits large dogs. But…You are in luck.
This dog costume guide is all about the best Halloween costumes for large dogs.
Continue scrolling to find the best Halloween costumes for large dogs.
These Halloween costumes for large dogs get great reviews from large dog owners.
Plus, these Halloween costumes come in sizes up to 3X and 4X and fit dogs that way up to 150 pounds.
Best Halloween Costumes That Fit Large Dogs
Have a great time picking a Halloween costume for your dog!
And please scroll down to the bottom to share your favorite large dog costume idea. I'd love to see any pictures you have as well! Feel free to share a link to your Instagram page!
1. Bat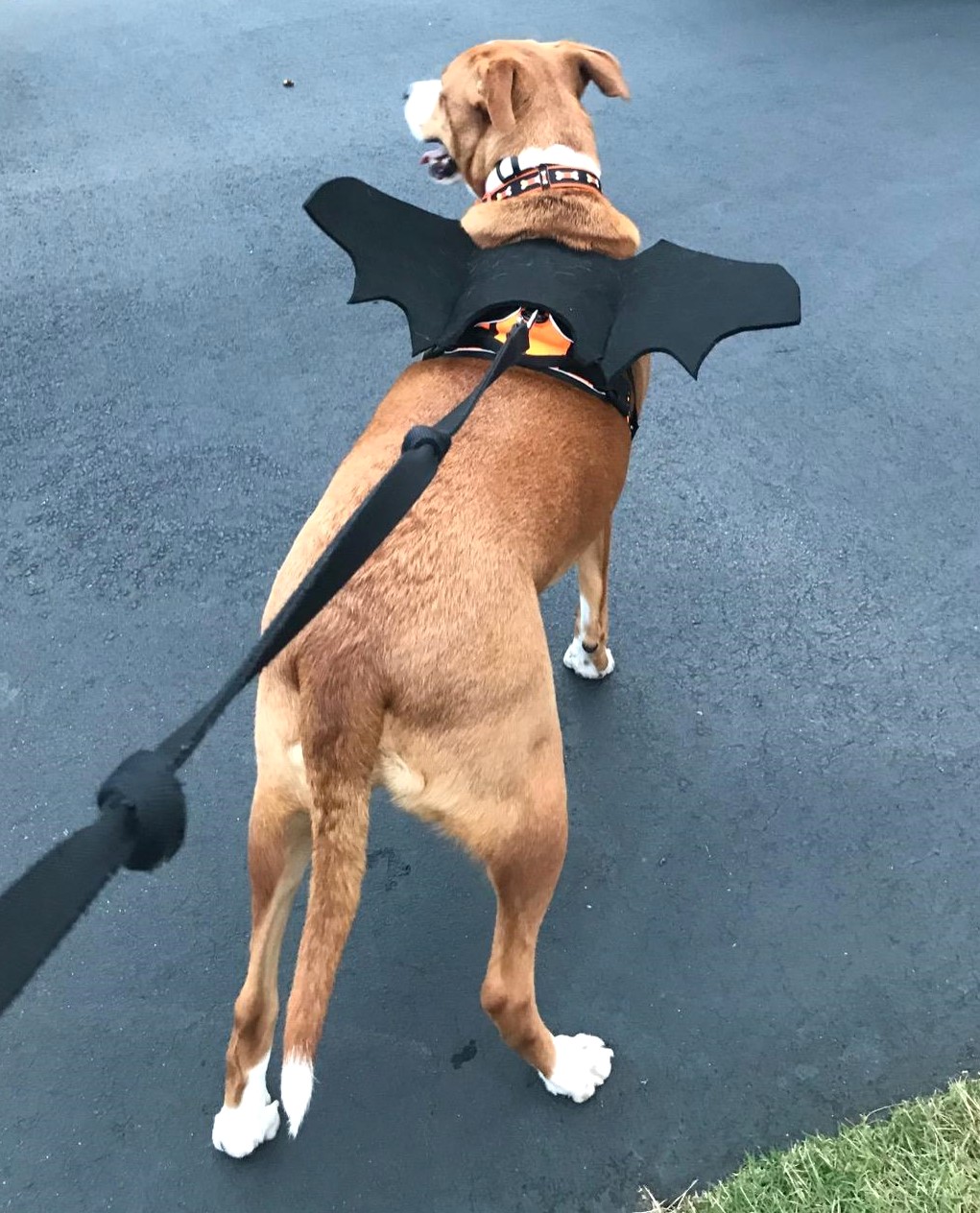 This dog bat costume is less of a Halloween costume and more like velcro straps with bat wings.
2. Dracula
Your dog will look so sharp in this Dracula Halloween costume!
3. Lion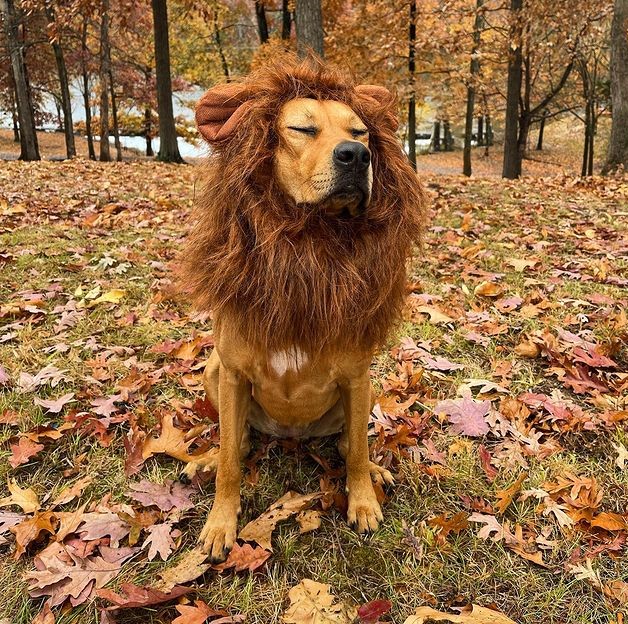 I saw this dog lion mane/dog lion costume EVERYWHERE last Halloween. If you have a large dog, THIS is the costume to get. This Halloween costume for large dogs is cute, easy to put on, and super affordable!
Note: This costume is HORRIBLE on small dogs. I tried this lion costume on my dog, Dude, a Bichon Frise/Shih Tzu mix, and it looked ridiculous.
4. Wonder Woman
This Wonder Woman dog costume fits large dogs like shepherd mixes, golden retrievers, and Dobermans.
5. Superman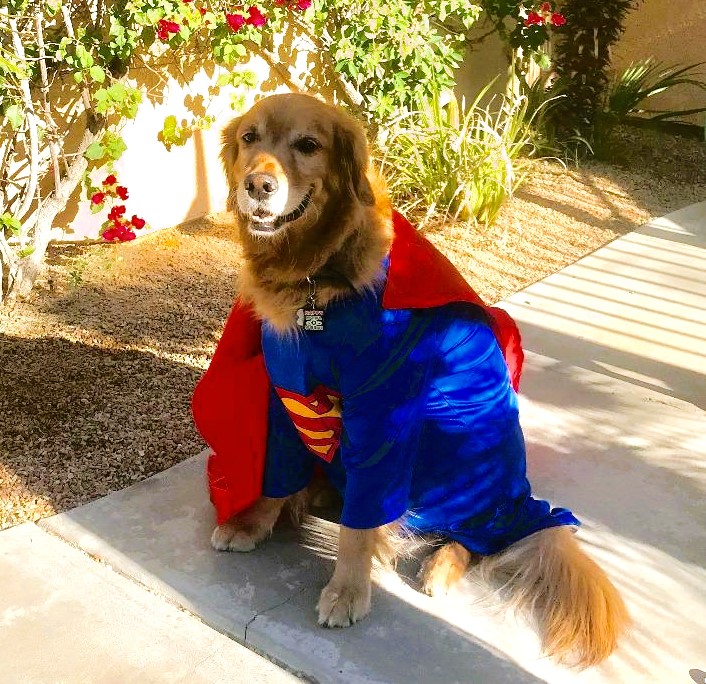 This Superman dog Halloween costume fits golden retrievers, yellow labs, german shepherds, Huskys, and Great Danes (up to 160 pounds!).
6. Snow White
This large dog seems to hate this Snow White costume (LOL), but this dog Halloween costume comes in sizes up to 3XL and fits large dogs!
7. Stitch from Disney's Lilo & Stitch
This Disney large dog costume comes in sizes up to 3XL and 4XL. Up to two sizes to ensure this costume fits your dog.
8. Cowboy
This large dog Halloween costume is so cute!! This cowboy costume is PERFECT for any size dog because it's just a hat and a bandana scarf.
9. Lobster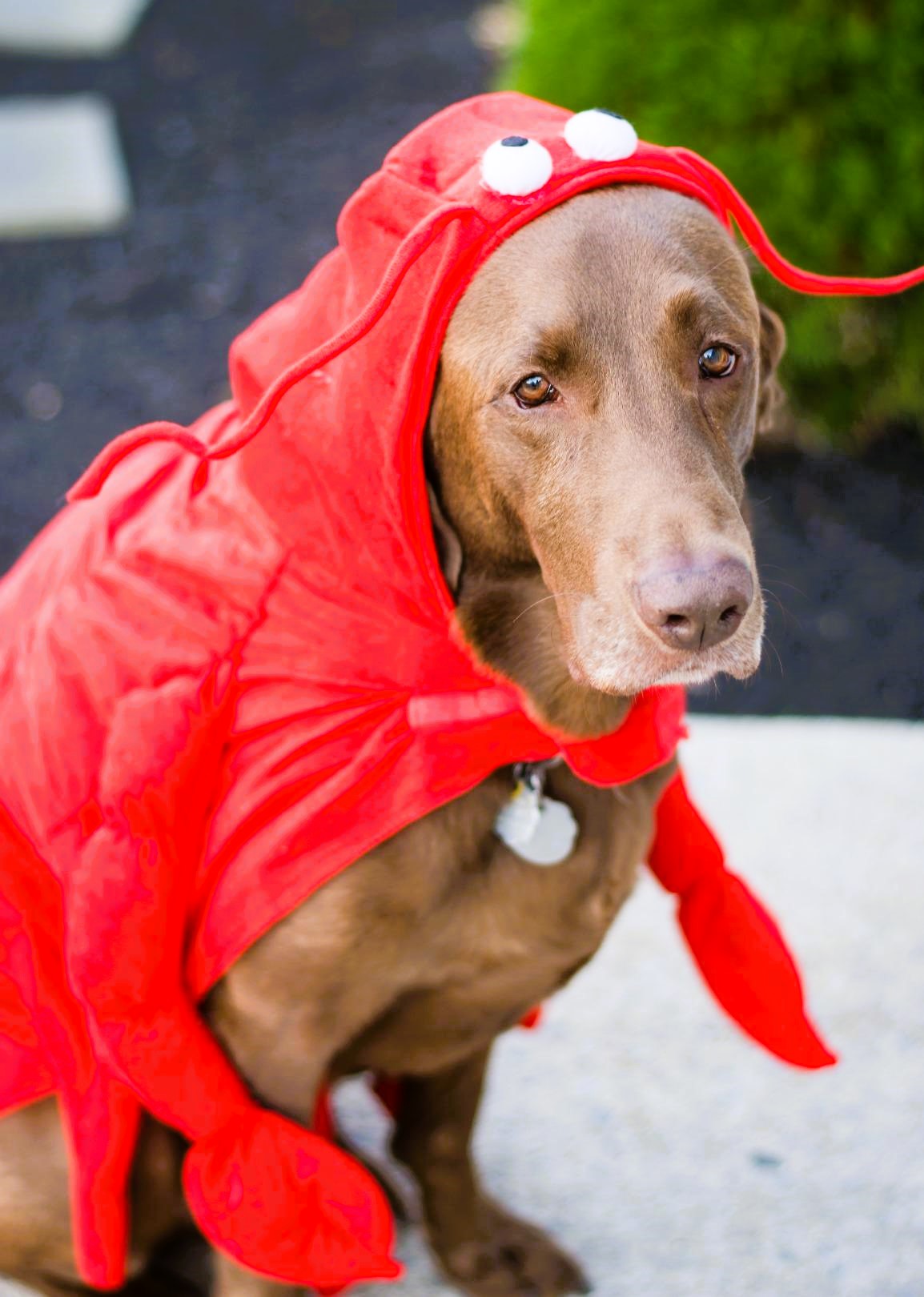 This lobster costume is probably one of my FAVORITE large dog costumes (and one of the best dog Halloween costumes!).
Additionally, you can dress up as a chef (cooking a lobster) or as a mermaid and a lobster for fun dog and owner costumes!
10. Hula Girl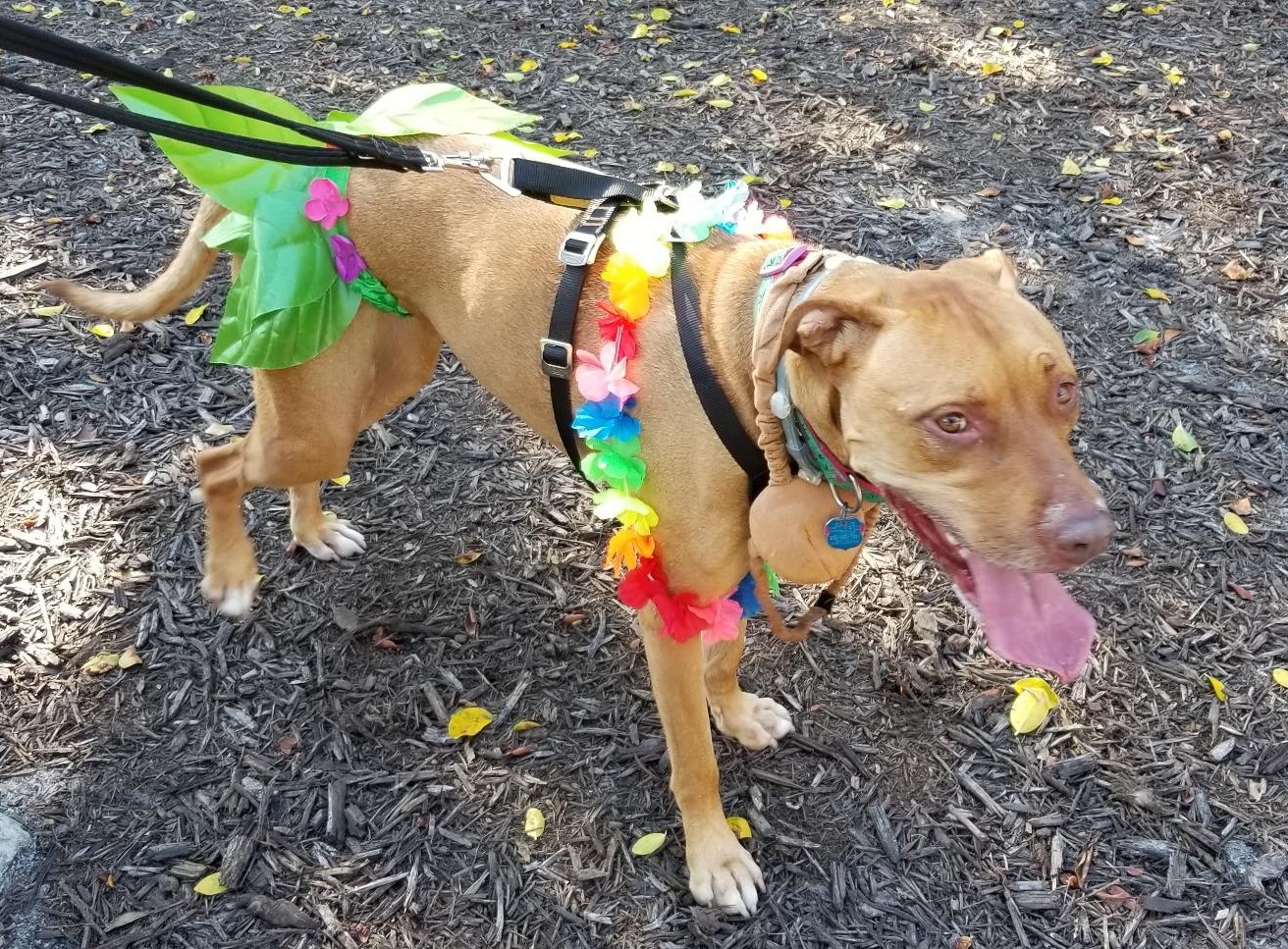 This Hula Girl costume is so cute!
11. Crocodile
This crocodile is CUTE and fits large dogs! This large dog costume fits german shepherds perfectly.
You could dress up as characters from Disney's Peter Pan for a fun family and large dog costume idea!
12. Harry Potter
This Harry Potter dog costume is perfect for any size dog. The cape and glasses are so cute and fit comfortably on large dogs.
13. Firefighter
This large dog firefighter costume is adorable! This large dog Halloween costume is absolutely perfect for dalmatians.
If you have kids, they could dress up as characters from Paw Patrol!
14. Batgirl
This DC Comics Batgirl costume is so cute! Dog owners with german shepherds, labs, and huskies all liked this costume.
15. Cute Pumpkin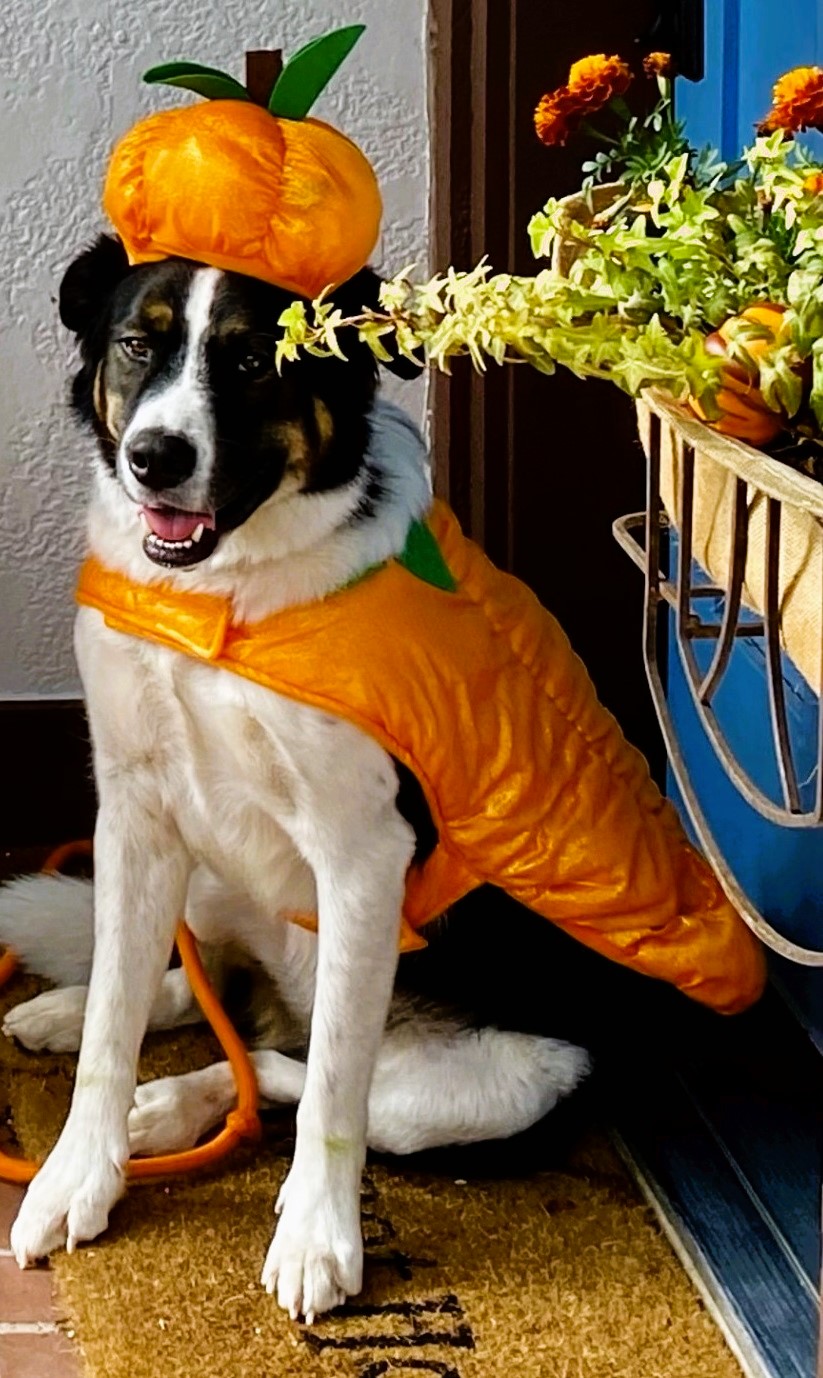 This pumpkin fits large dogs really well! This Halloween costume is so large, it even fits goats!
16. Beast from Disney's Beauty and the Beast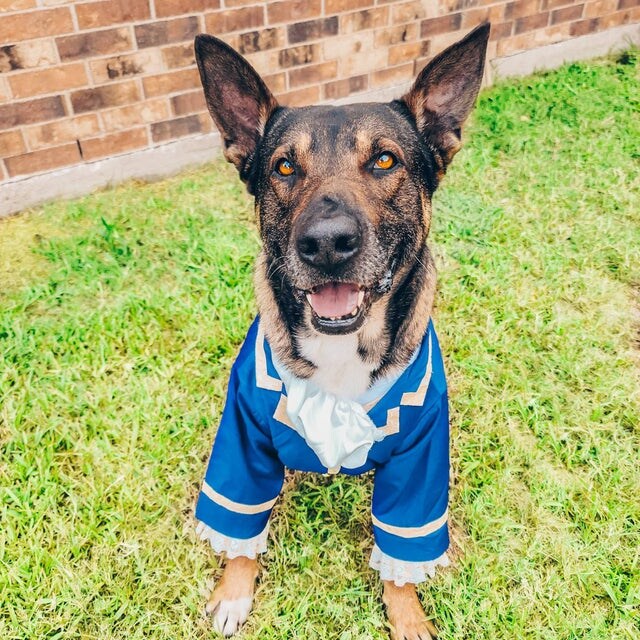 Your dog will look so handsome in this Beast costume! You can dress up as Belle for a fun dog and owner Halloween costume idea!
17. Sushi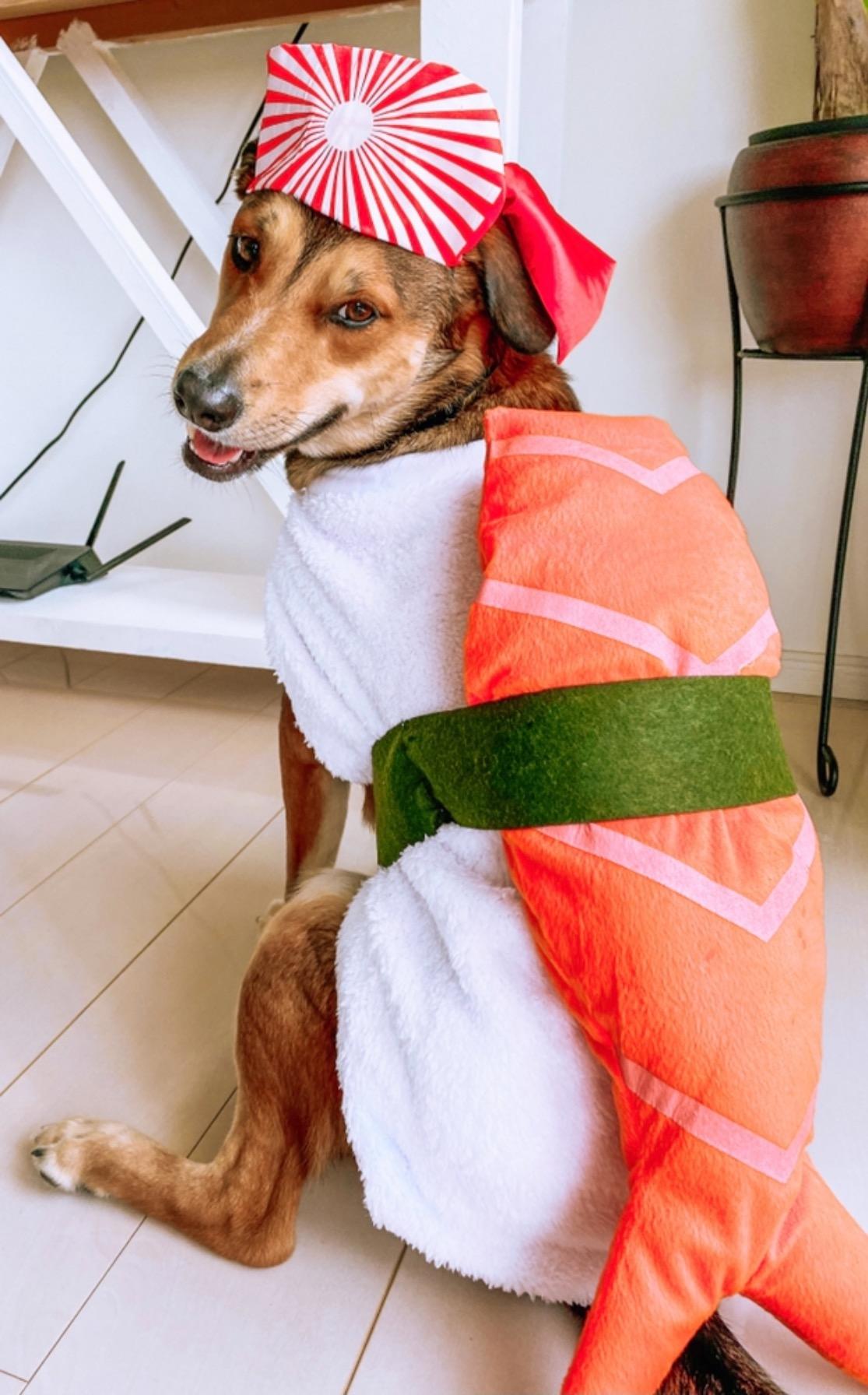 This sushi dog costume is adorable! The large dog above is wearing size XL in this unique large dog costume!
Summary – Best Large Dog Costumes for Halloween
In summary, there are lots of large dog Halloween costumes online…you just have to know which dog costumes come in sizes XL, 2X, 3X, and larger.
Have a great Halloween!! And don't forget to check out these dog and owner costume ideas too!
More Large Dog Costume Ideas
Best Huskie Halloween Costumes
Amazing Great Dane Halloween Costumes
Best Golden Retriever Halloween Costumes
Explore All Dog Halloween Costume Ideas