41 Best Toddler Halloween Costumes in Sizes 2T, 3T, and 3T
This post may contain affiliate links, which means I may earn a commission if you decide to make a purchase through our links, at no cost to you. You may view the disclosure here.
Toddler Halloween Costumes
Are you searching for cute toddler costumes for Halloween this year?
Shopping for toddler Halloween costumes can be fun…if you know where to look! There are so, so many options and choices for toddler Halloween costumes.
Below are the cutest Halloween costumes for toddler boys and toddler girls, all shoppable thanks to Etsy and Amazon. 😊
Best and Cutest Toddler Halloween Costumes
Have a great Halloween!! And don't forget to check out these kid Halloween costumes or the teen Halloween costumes if you have older kids at home.
1. Porcupine
This toddler Halloween costume is so, so cute!! This porcupine costume will keep your little one warm on Halloween night. Plus, it's so unique!!
2. Skye from Paw Patrol
This Paw Patrol Skye costume for toddler girls is so, so cute!! This costume is one of the most affordable toddler girl Halloween costumes. Plus, this costume gets 4.6/5.0 star reviews on Amazon!
3. Captain America
Your toddler boy will love this Captain America costume!! This toddler boy costume comes in size 2T on Amazon and includes the jumpsuit and a mask!
4. Moana
If you live somewhere warm, your toddler girl will LOVE this Moana costume! This Moana costume includes a skirt, a top, a necklace, a flower hairpiece, and a flower headband!
5. Dinosaur
This T-Rex costume for toddlers is so warm and comfortable! Parents give this toddler Halloween costume 4.7/5.0 stars on Amazon. Plus, this costume comes in sizes 2T, 3T, and 4T.
6. Batman
7. Cute Witch
8. Dinosaur with an Egg
9. Disney Princess Anna from Frozen
There are two different versions of the Disney toddler Princess Anna costume on Amazon. Both get AMAZING reviews!
10. Iron Man from The Avengers
11. Unicorn
12. Hulk
13. Disney's Princess Jasmine
14. Batman
15. Harley Quinn
16. Mulan
17. Marshall from Paw Patrol
18. Mirabel from Encanto
19. Superman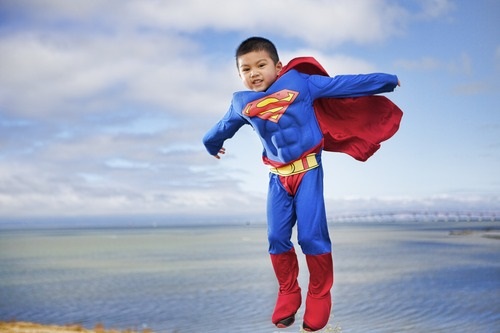 20. Disney's Princess Belle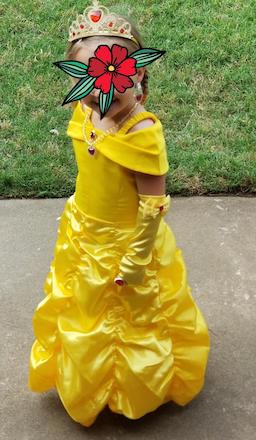 21. Darth Vader from Star Wars
22. Cinderella
23. Ewok from Star Wars
24. Cher or Dionne from Clueless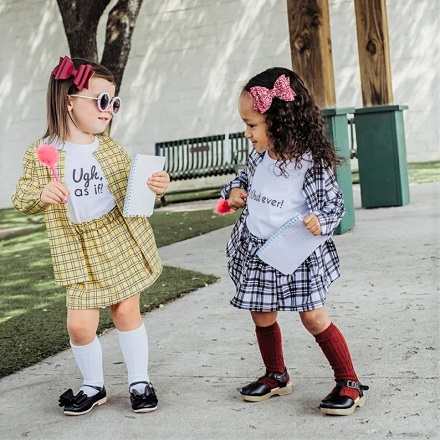 25. Stormtrooper from Star Wars
26. Disney's Princess Rapunzel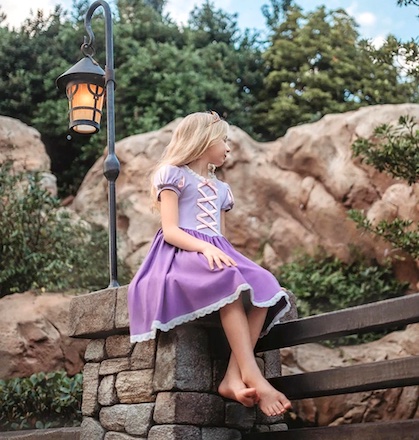 27. Power Ranger
28. Minnie Mouse
29. Transformer
30. Alice in Wonderland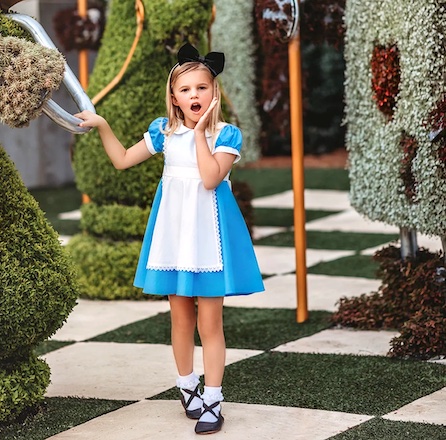 Amazon also sells a cheaper toddler girl Alice in Wonderland costume that is super cute!
RELATED: Alice in Wonderland Costume Ideas (on Pinterest)
31. Pirate
32. Cookie Monster
33. Lightning McQueen
34. Disney's Princess Elsa
35. Astronaut
36. Boo from Monster's Inc.
37. Buzz Lightyear from Disny'e Toy Story
38. Snow White
39. Dalmatian
40. Cute Unicorn
41. Baby Shark
Where to Buy Toddler Halloween Costumes
Are you stumped on where to find good Halloween costumes for toddlers in sizes 2T, 3T, and 4T?
The best places to buy toddler Halloween costumes are Amazon, Target, and Etsy.
Amazon is my #1 recommendation for toddler Halloween costumes.
The Halloween costumes on Amazon are affordable and Amazon has a LOT of Halloween costumes for toddlers.
Shop Amazon for Toddler Costumes
Target also sells toddler Halloween costumes online and in its stores. Note: many of the toddler and kid's Halloween costumes from Target are the exact same costumes you will find online from Amazon.
Shop Target for Toddler Costumes
For premium and unique toddler costumes, check out Etsy.
Shop Etsy for Toddler Costumes
Summary – Best Halloween Costumes for Toddlers
In summary, there are a lot of super cute (and cool!) toddler boy and toddler girl Halloween costumes to choose from.
From characters from Paw Patrol to Disney characters to Marvel characters, there are lots of GREAT toddler costumes for Halloween.
What's Your Favorite Toddler Costume?
What costume will your toddler be wearing for Halloween 2022?
Please leave a comment below to share your favorite costume with others! 😀