17 Amazing Female Group Costumes for Halloween
This post may contain affiliate links, which means I may earn a commission if you decide to make a purchase through our links, at no cost to you. You may view the disclosure here.
Want to dress up with your girl friends for a party or for Halloween?
If so, you are in the right place! This Halloween costume guide is all about female group costumes and girl group Halloween costume ideas. From sexy female group Halloween costumes to cute and clever girl group Halloween costumes, I've got you covered!
Winifred, Sarah, and Mary from Hocus Pocus
These Sanderson Sister Halloween costumes are so cute and fun! If you want female group costumes that are perfect for Halloween, go with a Hocus Pocus theme for costumes!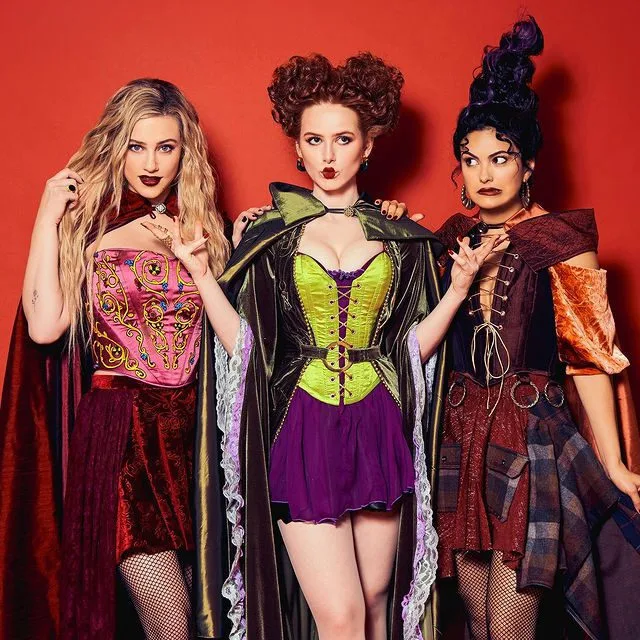 Toy Story Characters
Whether you want to dress up as the cute aliens, Mrs. Potato Head, Jessie, or Buzz Lightyear...you have so many options when it comes to female group costumes if you go with a Toy Story costume theme!
Space Cowgirls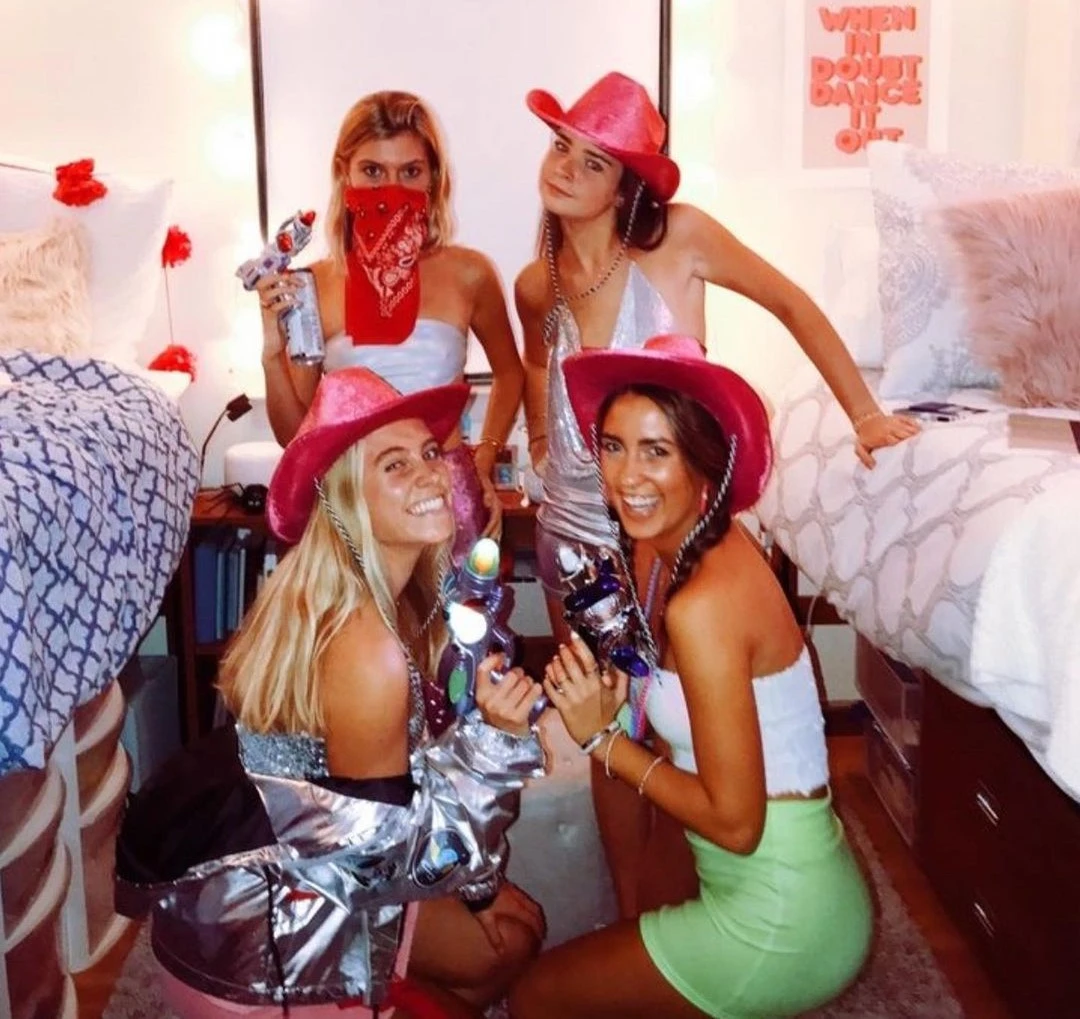 Dressing up as Space Cowgirls is super fun for Halloween, especially for college girls!! All you need is a sparkly tank top and a pink cowgirl hat!
Cruella and Her Dalmatians
These DIY Cruella and 101 Dalmatian costumes are so cute! Perfect for Halloween parties too!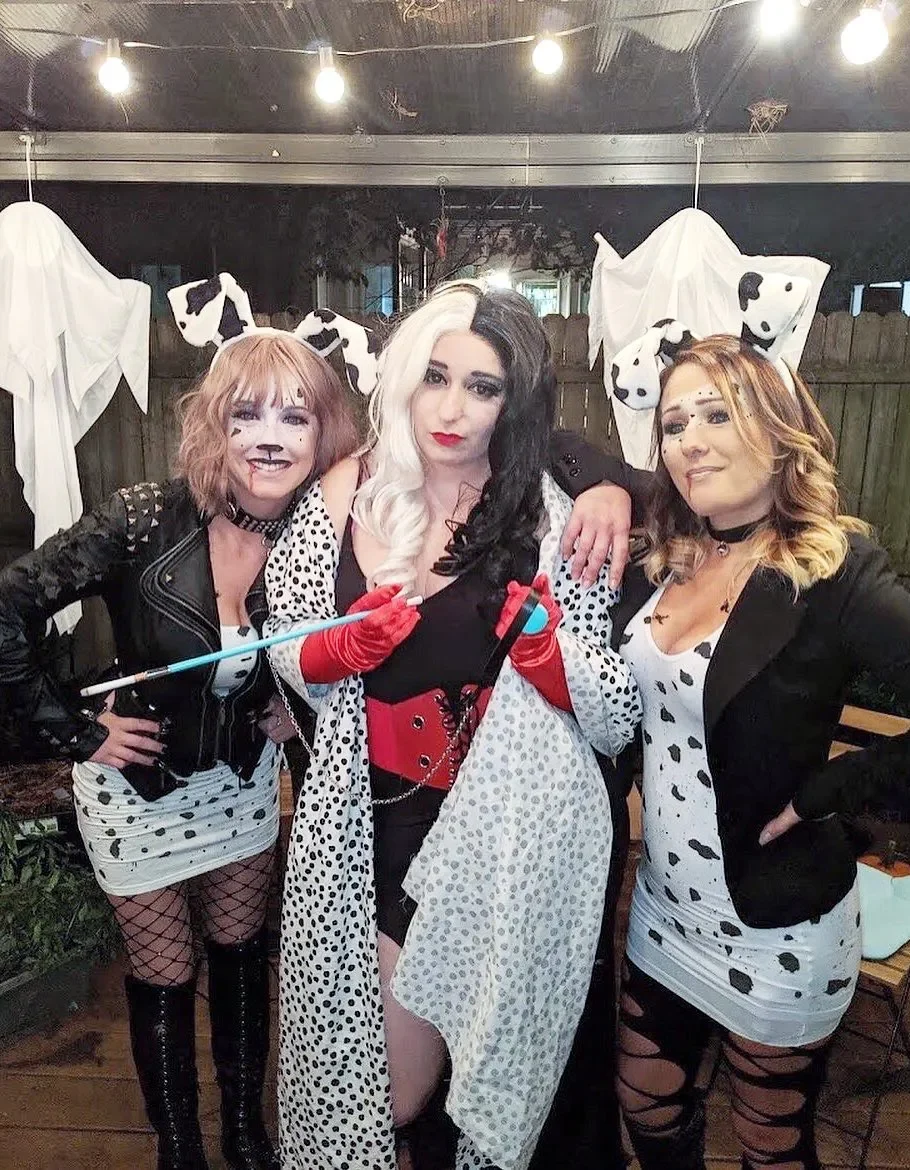 The Golden Girls
For a super funny Halloween costume for women, dress up as The Golden Girls!!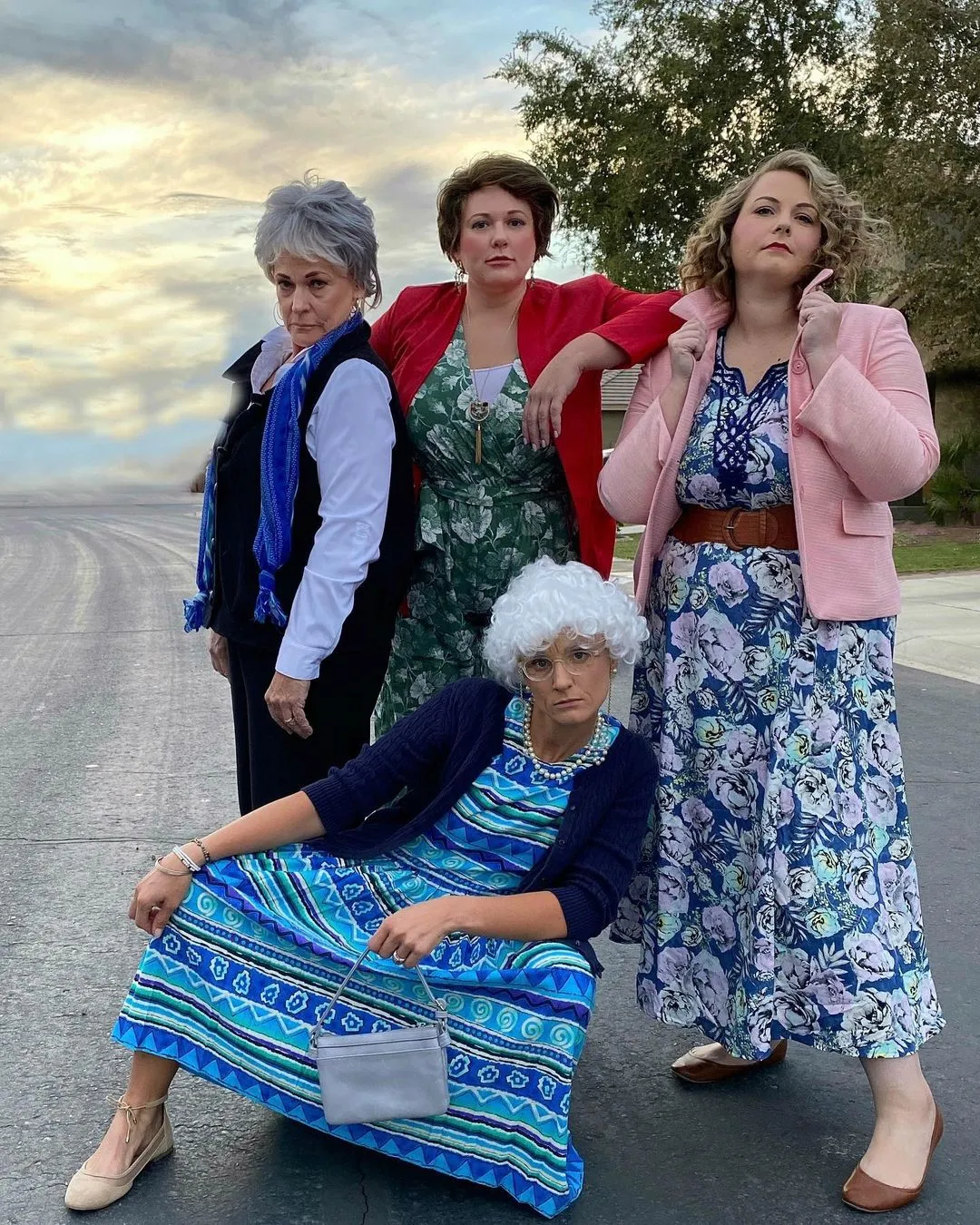 Unicorns
For easy DIY Halloween costumes for a group of girls, dress up as unicorns! All you need is this unicorn headband from Amazon, a little bit of glitter (also from Amazon), and then either a tulle skirt or sparkly shorts with a white tank top!
Cher, Dionne, and Tai from Clueless
If you were a kid in the 80s, you probably LOVED Clueless! For a fun group of 3 Halloween costume idea, dress up as Cher, Dionne, and Tai from Clueless! Check out this Cher costume guide, this Dionne costume guide, and this Tai from Clueless costume guide!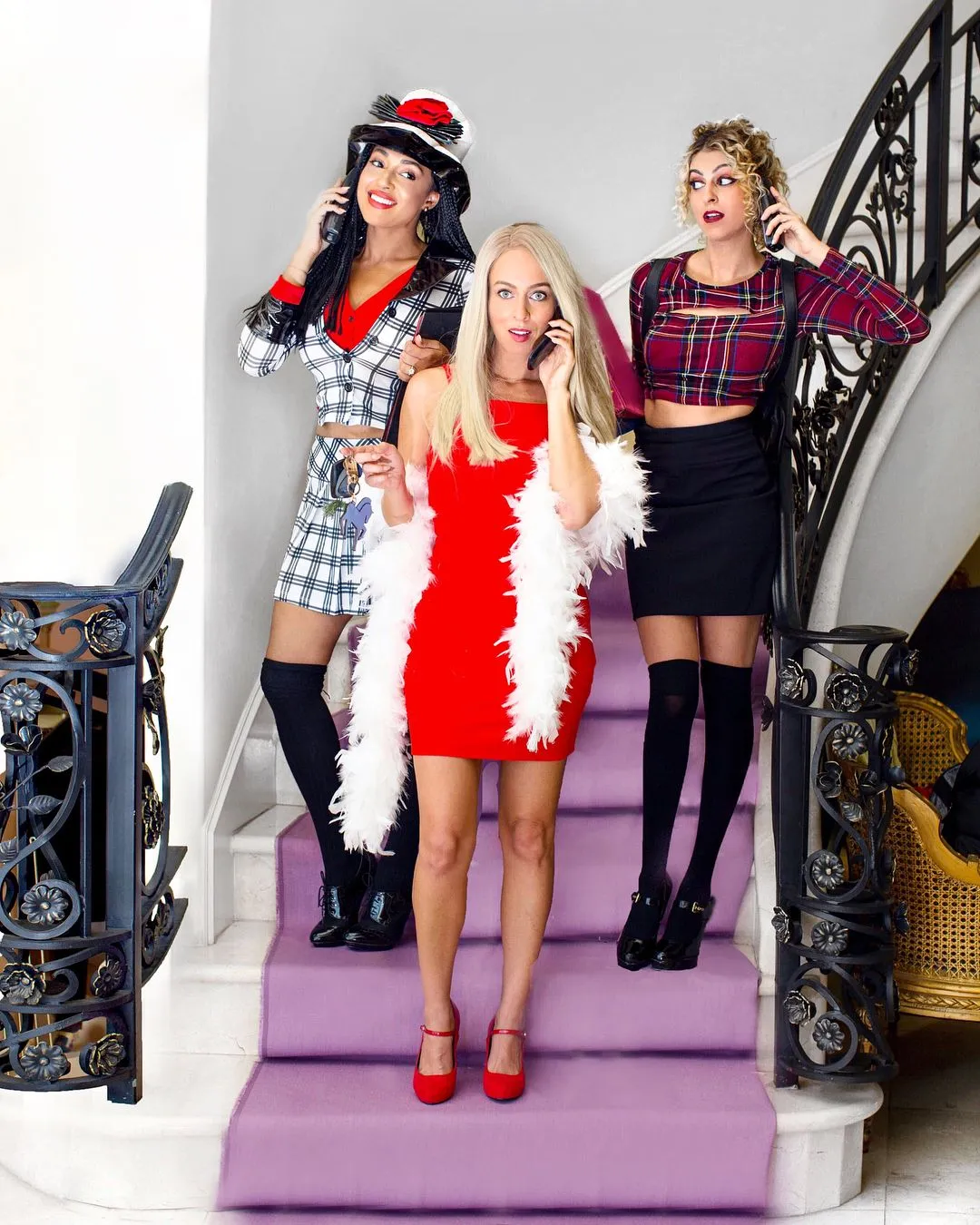 Britney Spears
Want a really creative costume idea for a group of girls? Dress up as Britney Spears through the year! #britneybitch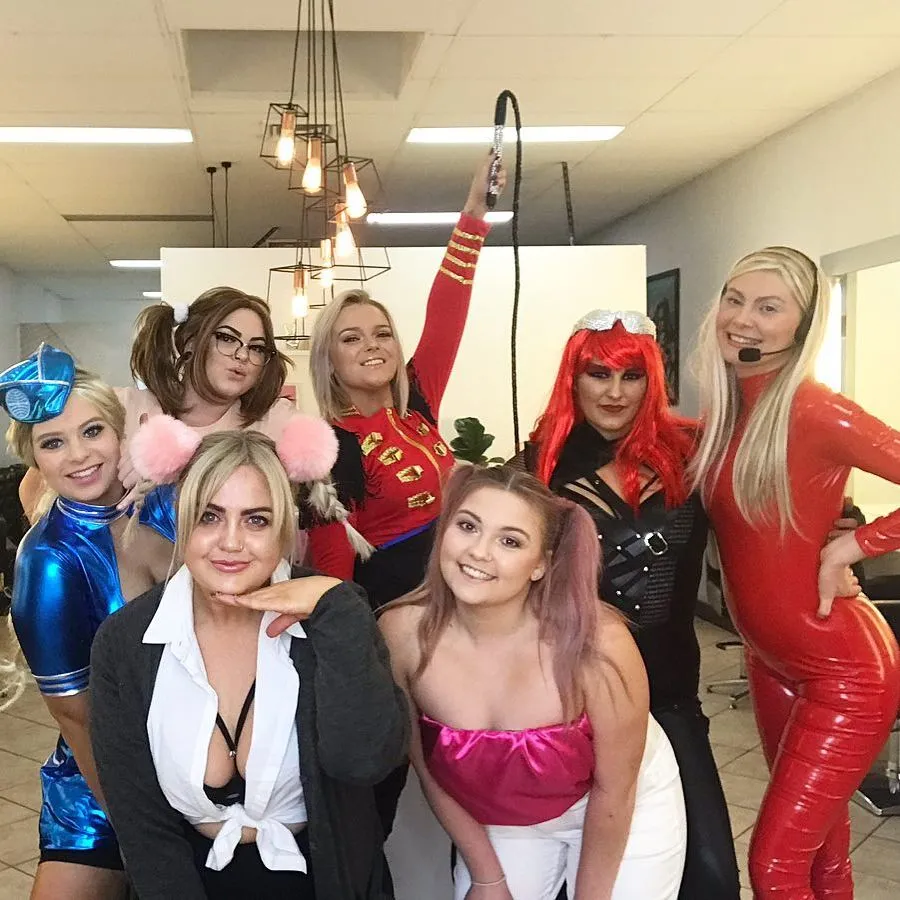 White Claw Girls
For an easy DIY Halloween costume for girls, dress up as White Claw! All you need is a white tube top, these silver bootie shorts, this face glitter (from Amazon), and a print-out that says "White Claw Hard Seltzer" on paper.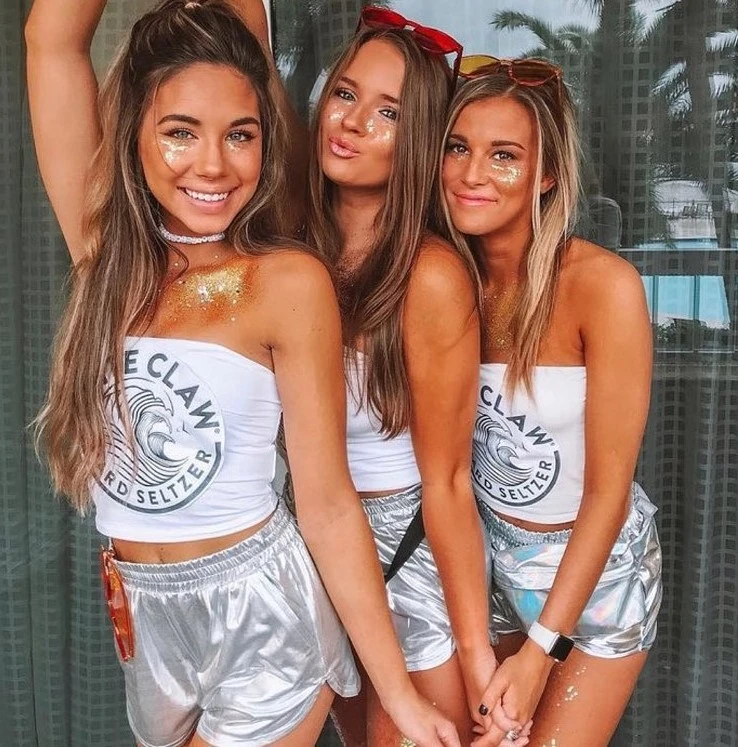 Mean Girls
Dressing up as Regina George, Gretchen Wieners, Karen Smith, and Cady is a great Halloween costume idea for a group of 4 females. Have fun getting creative and with wearing pink!
Or, get creative and wear the Santa costumes that the girls wore in Mean Girls!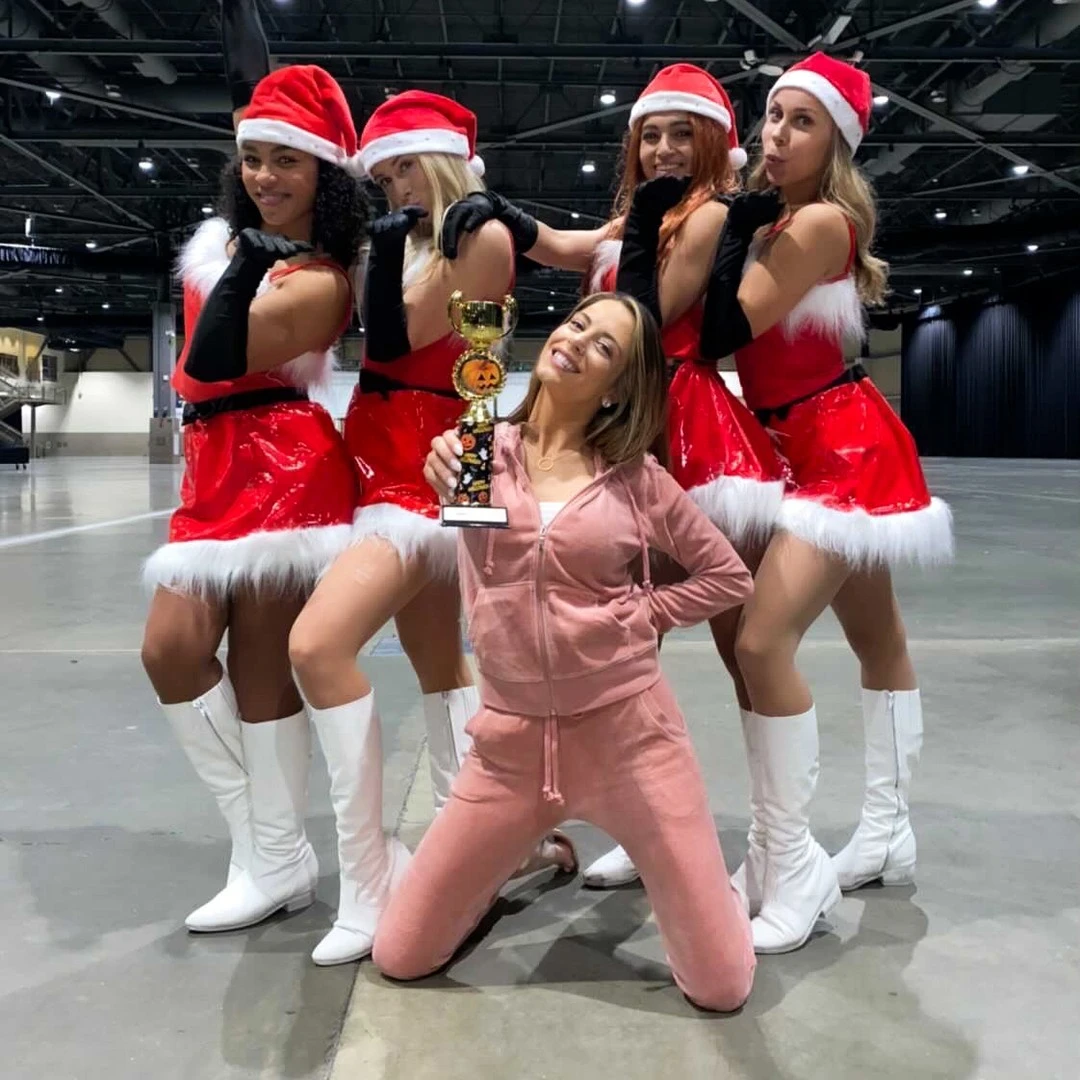 This girl group Halloween costume idea is so easy to copy! Just buy these Mean Girls Santa costumes on Amazon and this Regina George sweatpants outfit on Amazon! Finally, get these white Go Go boots for the Santa costumes too!
Spice Girls
Remember the Spice Girls song Friendship Never Ends? Well, you and your female friends will be friends forever in these costumes!
These female Halloween costumes for a group of 5 girls are so much fun!!
Cowgirls
Why not dress up as cute cowgirls for Halloween? This female group costume idea is easy and fun!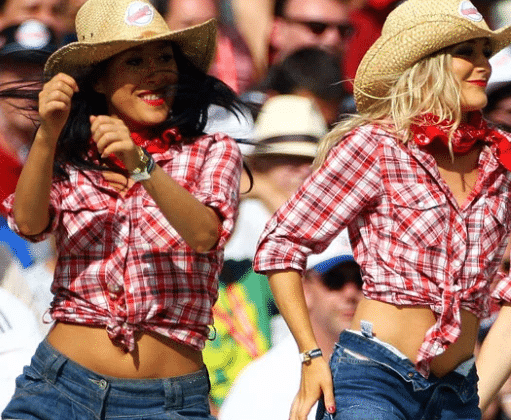 Get These Female Halloween Costumes
Hooter Girls
Dressing up as Hooters girls is fun and sexy for Halloween! A great sorority sister Halloween costume idea!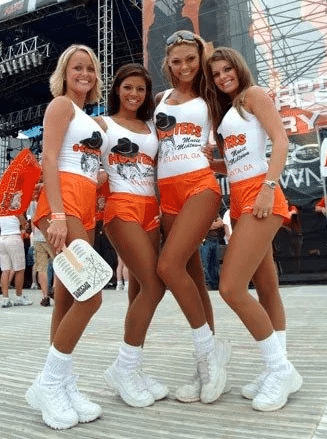 Get these Group Costumes
Royal Flush
Dress up as a royal flush for a fun group Halloween costume idea for 5 girls!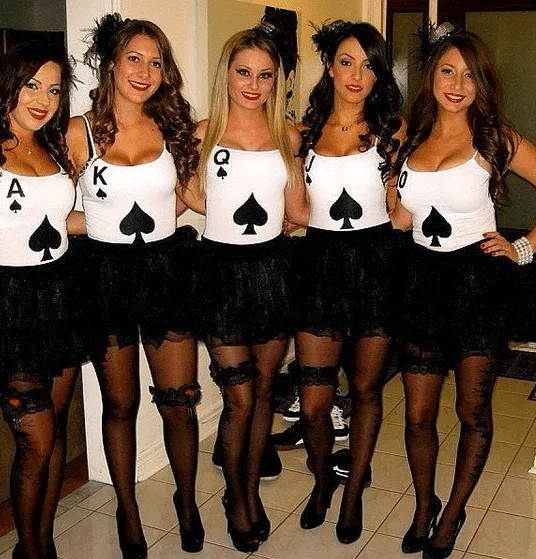 Get These Group Halloween Costumes
A League of Their Own
These League of Their Own costumes are perfect for groups of 2, 3, 4, or 5 women to wear for Halloween! These League of Their Own costumes for women come in small to X-large and in plus sizes 1X up to 8X.
Get these Female Group Costumes
Queen of Hearts, Alice, and the Mad Hatter
These female group Halloween costumes are perfect for a group of 3 women! Plus, you can have fun getting cute heels and tights for each of these costumes. To really go all out, get some fun gloves for Alice and the Queen of Hearts. For the Mad Hatter, make sure to wear a cute and wild hat! You can buy these female group costumes from Party City or Amazon!
Conclusion: Best Girl Group Halloween Costumes
In conclusion, there are lots of options when it comes to female group Halloween costume ideas! Which idea is your favorite? Please leave a comment below to share!
More Female Group Halloween Costume Ideas
Female Group Halloween Costumes on Pinterest
Teen Girl Group Halloween Costume Ideas
Best Teacher Group  Halloween Costumes (from Very Easy Makeup)
Group Halloween Costumes on Pinterest
Sexy College Girl Group Halloween Costumes(from Very Easy Makeup)