17 Most Badass Female Halloween Costumes of All Time
This post may contain affiliate links, which means I may earn a commission if you decide to make a purchase through our links, at no cost to you. You may view the disclosure here.
Badass Female Halloween Costumes
Halloween is the perfect time to dress up and showcase your creativity, and what better way to do so than by channeling the fierceness of some of the most iconic badass women?
Whether you like the idea of dressing up as a superhero, a villain, or a movie character, there are plenty of options to choose from when it comes to badass female Halloween costumes.
From Wonder Woman to Harley Quinn, these costumes are sure to turn heads and inspire awe at any Halloween party or event.
So, get ready to unleash your inner badass and take on the night with style and attitude!
Badass Female Halloween Costumes to Slay the Night
Below you will find a round-up of the best women's Halloween costumes.
P.S. – You may also want to check out these plus size Halloween costumes for women and these HOT Halloween costumes for college.
1. Racecar Driver
Racecar drivers are fearless, confident, and ready to take on any challenge.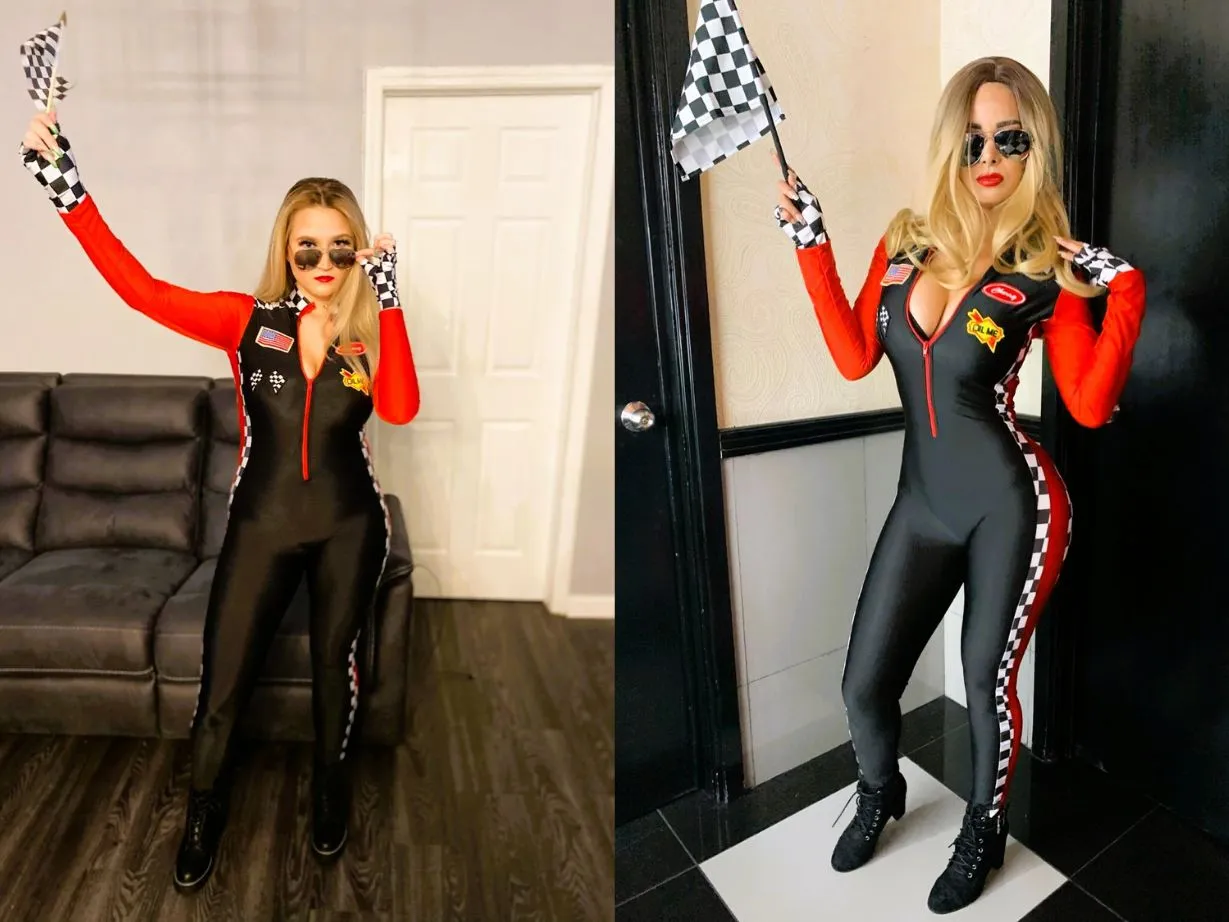 This racecar driver costume on Amazon is super sexy and will keep you warm on Halloween too!
RELATED: 55 Hottest College Halloween Costumes
2. Poison Ivy
With her fearlessness, intelligence, and seductive prowess, Poison Ivy is the epitome of a badass female character, making her the ultimate choice for a DC Comics-inspired Halloween costume that is sure to turn heads and command attention.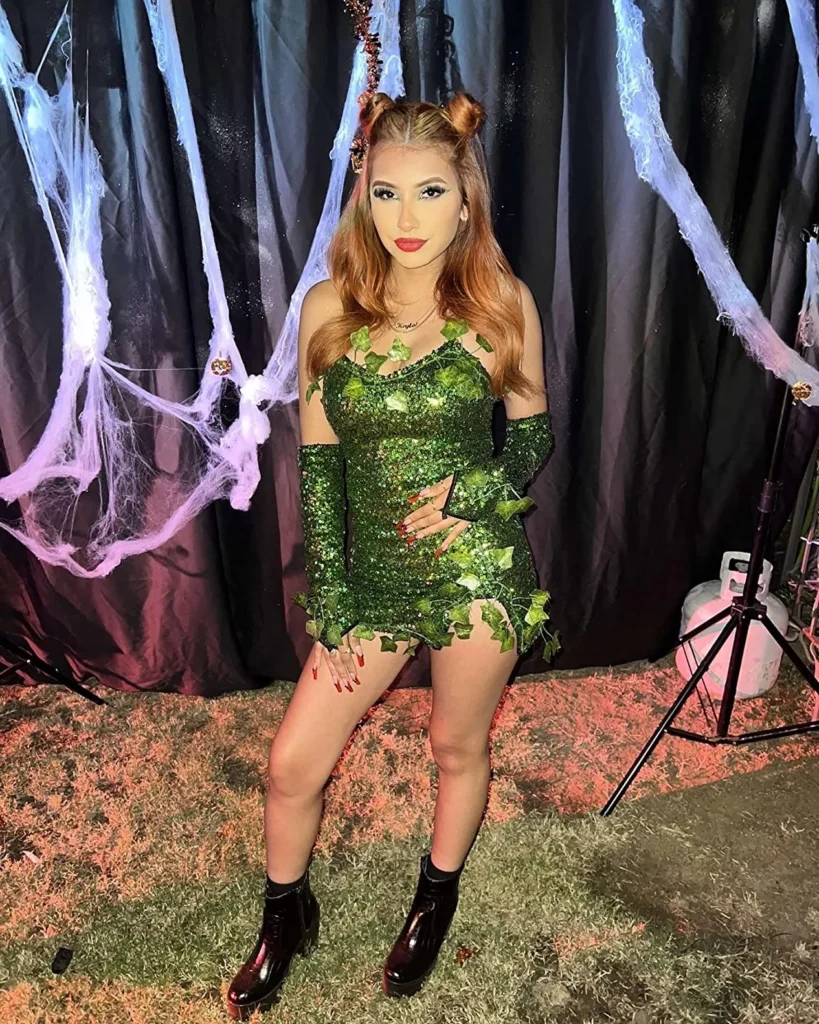 And if you happen to have red hair, dressing up as Poison Ivy is perfect for Halloween!
3. Daenerys Targaryen from Game of Thrones
Daenerys Targaryen, the Mother of Dragons, rises to become a powerful and feared leader.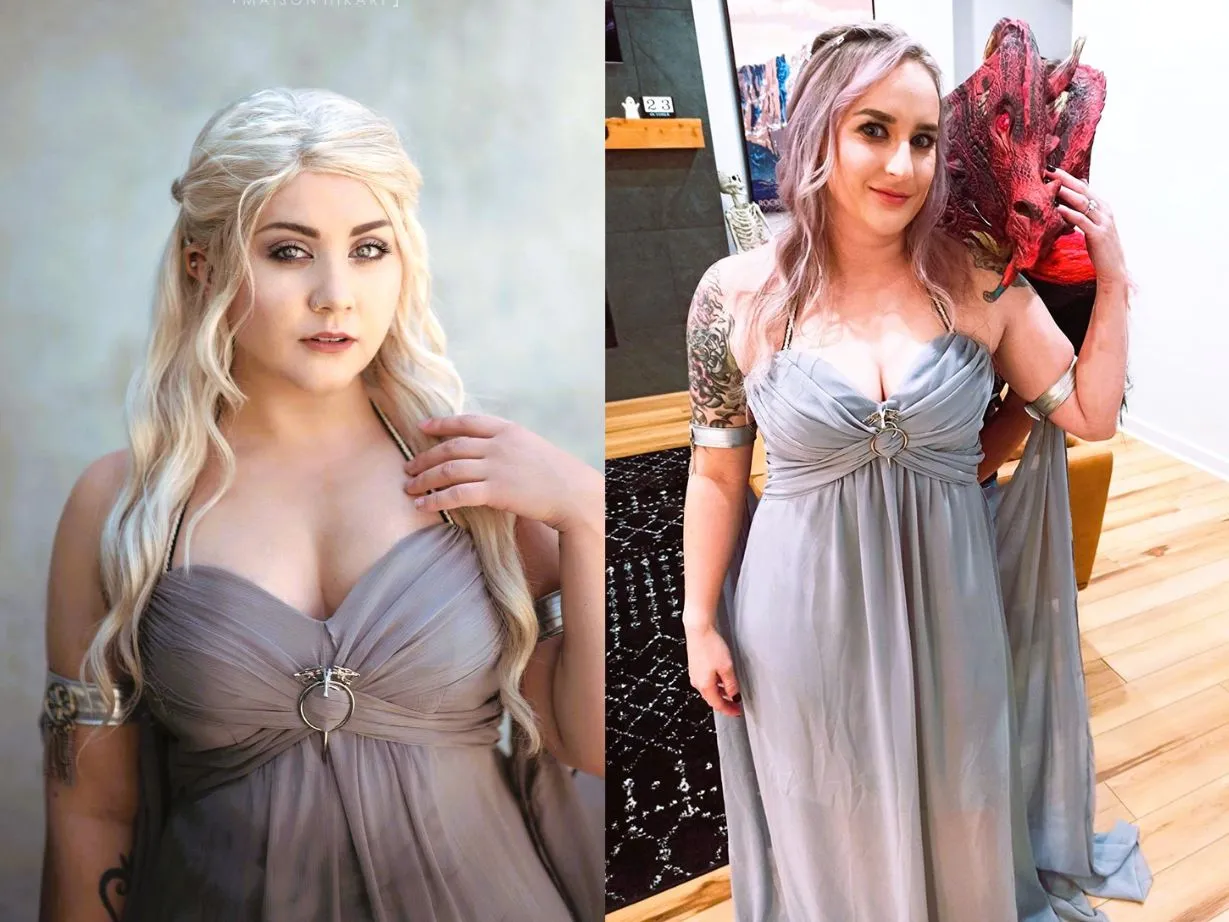 There are several versions of this badass female Halloween costume on Amazon, including a plus-size Daenerys Targaryen costume.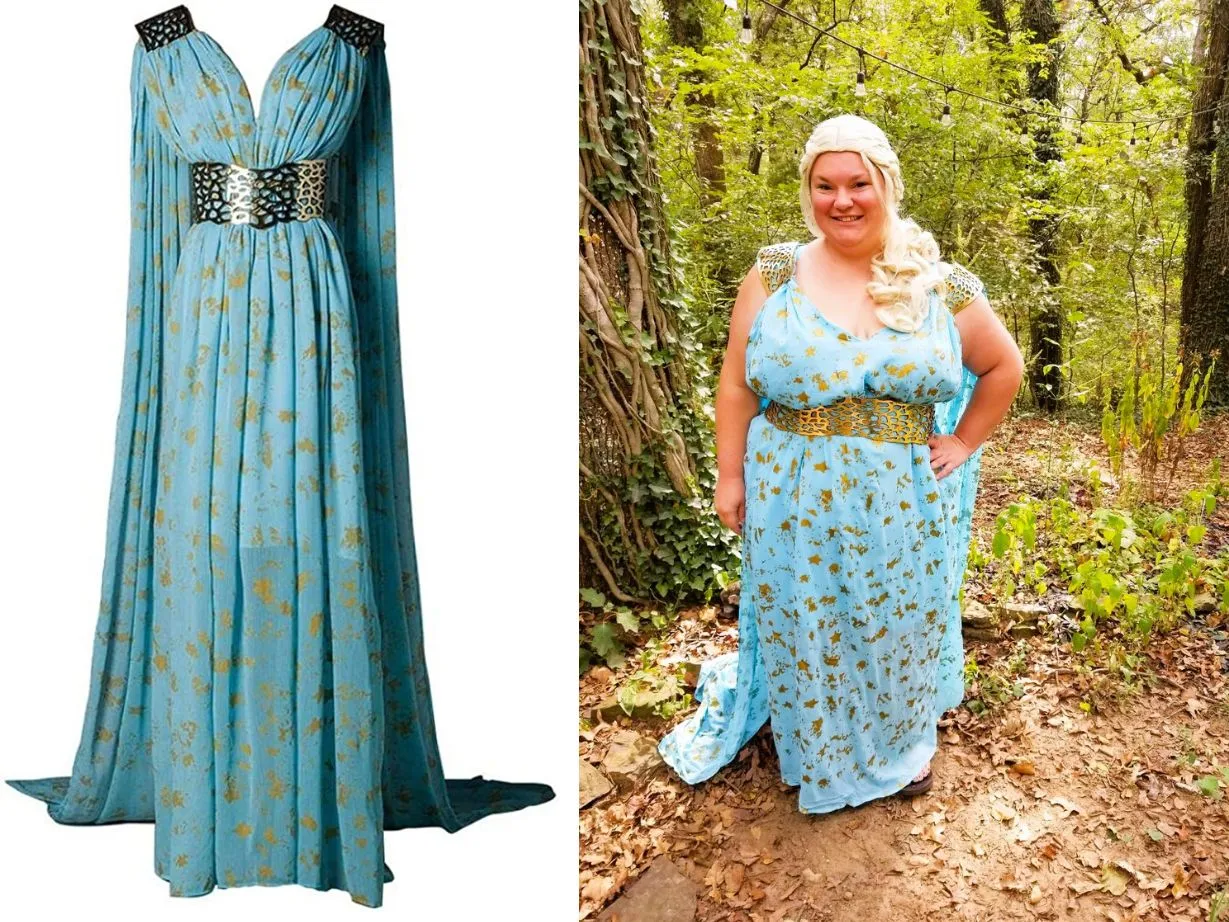 4. Catwoman
There are a variety of Catwoman costumes on Amazon to choose from, including the classic black Catwoman costume worn by Anne Hathaway, the sleek and sexy leather Michelle Pfeiffer Catwoman costume, and the most recent Catwoman costume worn by Zoë Kravitz.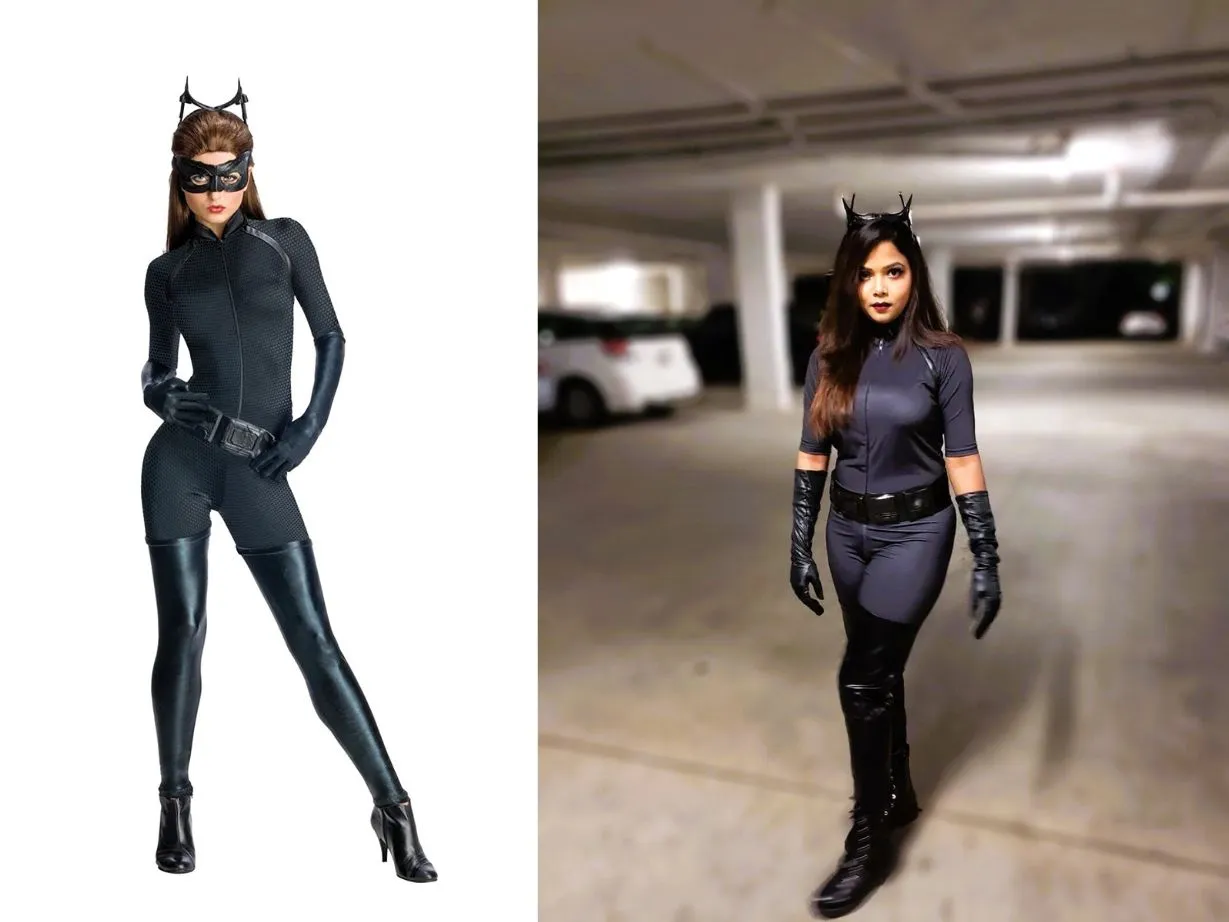 If you want a sexy costume for Halloween, you can't go wrong with Catwoman.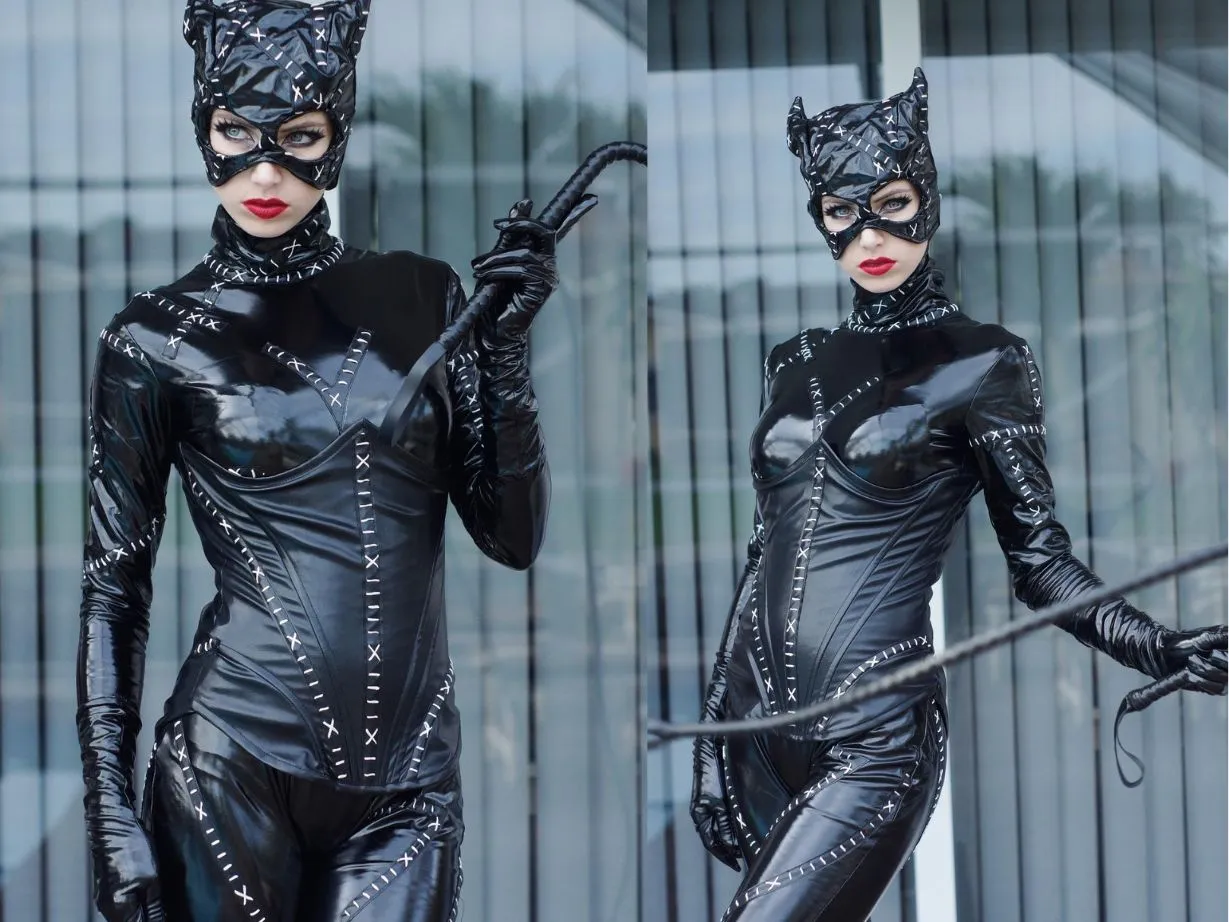 RELATED: Zoë Kravitz Cawoman Costume Try On (on YouTube)
You can also make your own sexy Catwoman costume with this black jumpsuit on Amazon, these cat ears and black gloves, and these sexy black patent leather over the knee boots!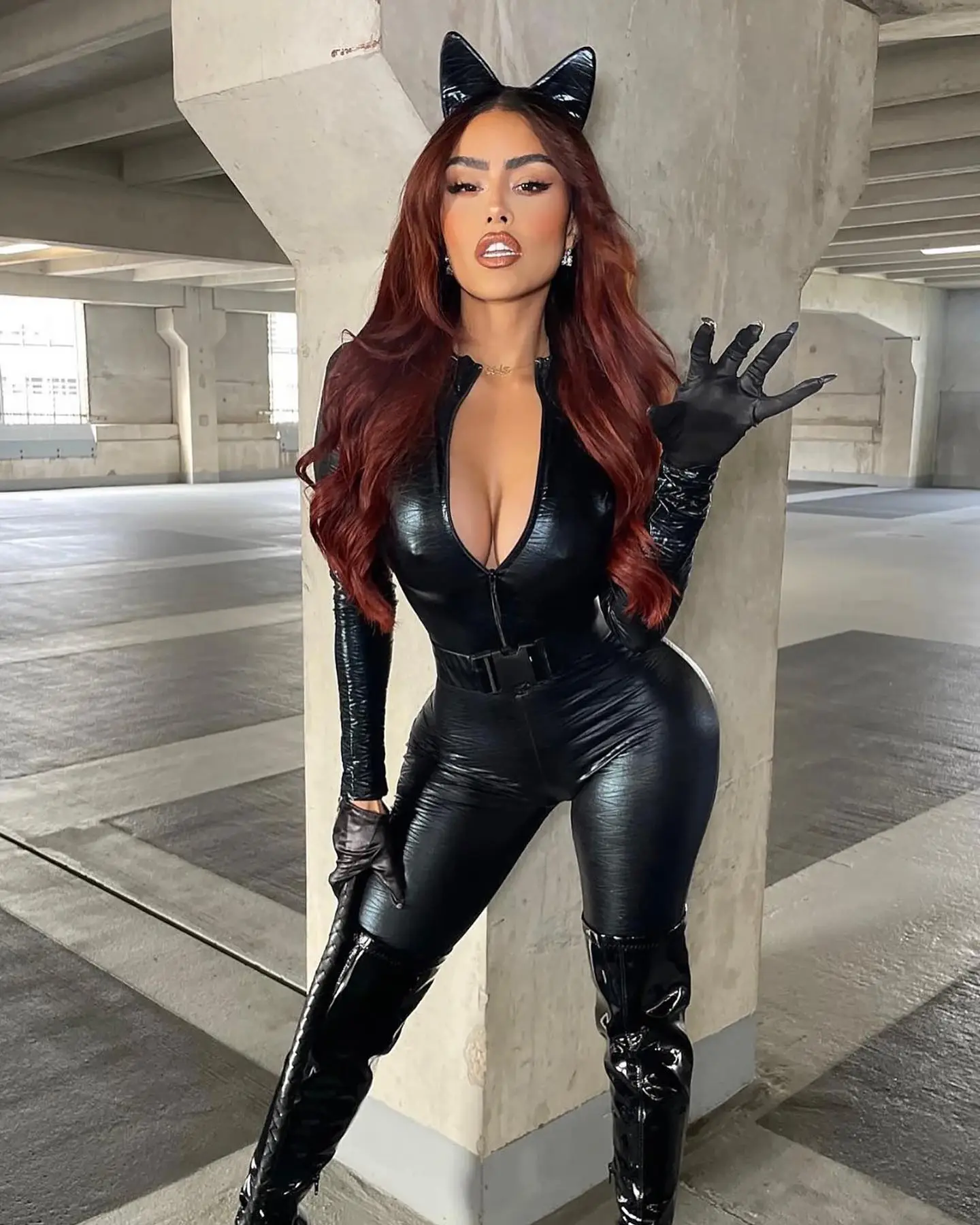 5. Mystique from X-Men
Are you looking for a bold and unforgettable Halloween costume? Or happen to have fiery red hair?
If so, then Mystique from X-Men is the perfect badass female Halloween costume for you.
RELATED: 10 Best Halloween Costumes for Platinum Blondes (from veryeasymakeup.com)
6. Ninja
Break away from traditional gender roles and dress up as a ninja for Halloween! Amazon has several ninja costumes to choose from, including plus-size ninja costumes and sexy ninja costumes.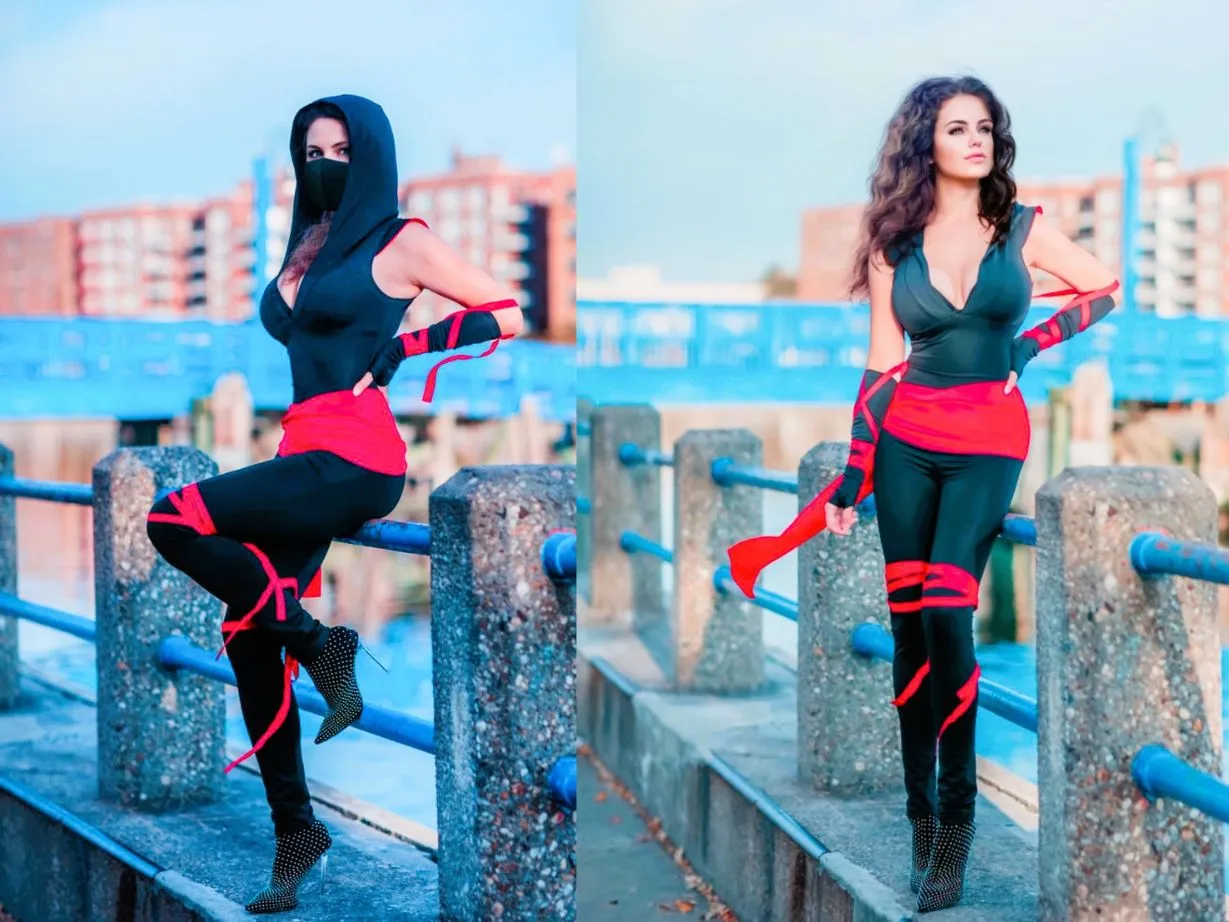 Be a fierce ninja for Halloween and badass too!
RELATED: Halloween Costumes with Masks (from veryeasymakeup.com)
7. Maleficent
Embrace your dark side this Halloween!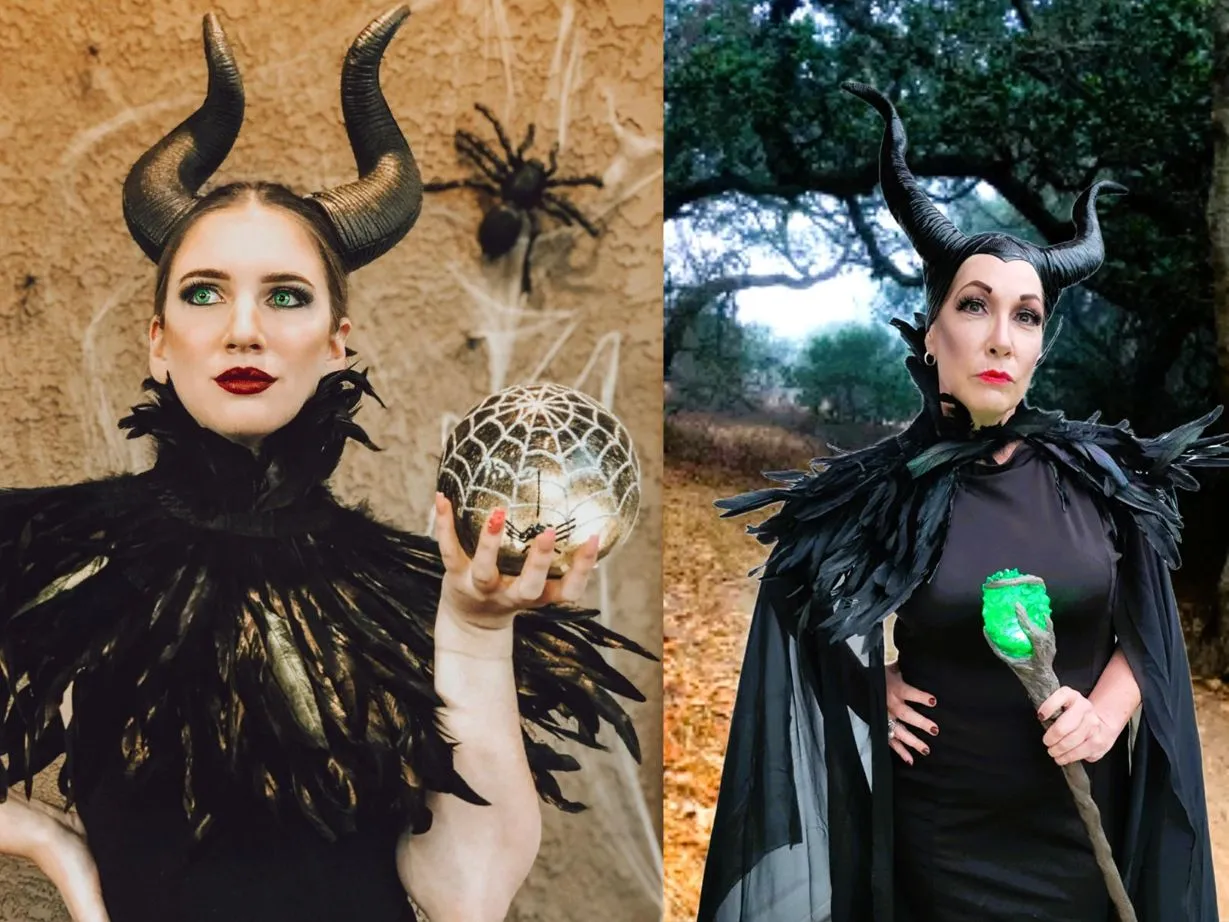 Dressing up as Maleficent gives you the opportunity to dress up as a powerful, iconic Disney villain. Plus, when else can you wear dramatic black attire and bold horns?
RELATED: Best Plus Size Disney Villain Costumes (from veryeasymakeup.com)
8. Harley Quinn
Harley Quinn is a popular Halloween costume idea and dressing up as Harley Quinn is the perfect badass Halloween costume idea too!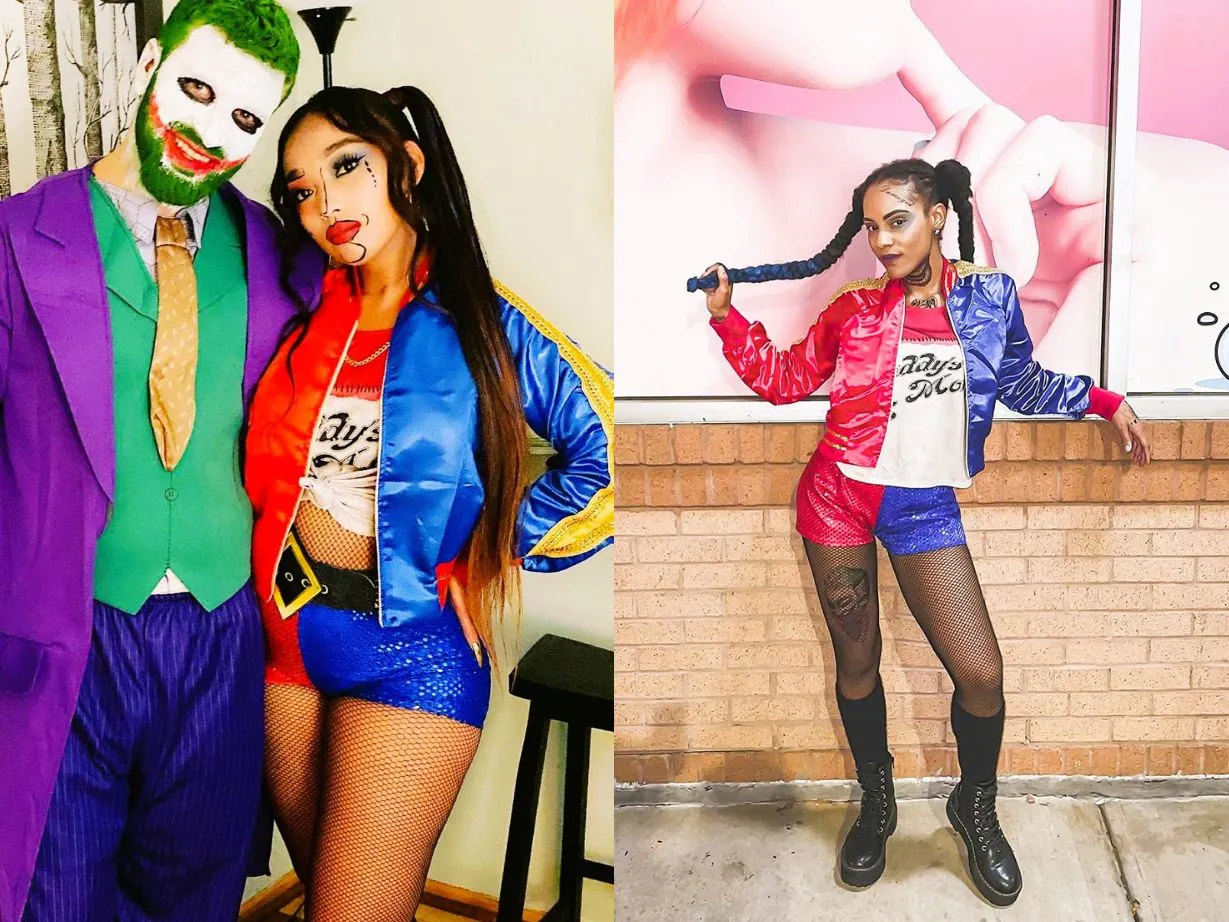 Whether you wear the iconic red and black Harley Quinn jumpsuit costume or the sexy Harley Quinn costume with booty shorts, you will love dressing up as this badass character.
RELATED: DIY Harley Quinn Costume for Women
9. Wonder Woman
Dressing up as Wonder Woman for Halloween is a fun way to embrace your inner superhero. This badass costume for women has so many variations on Amazon!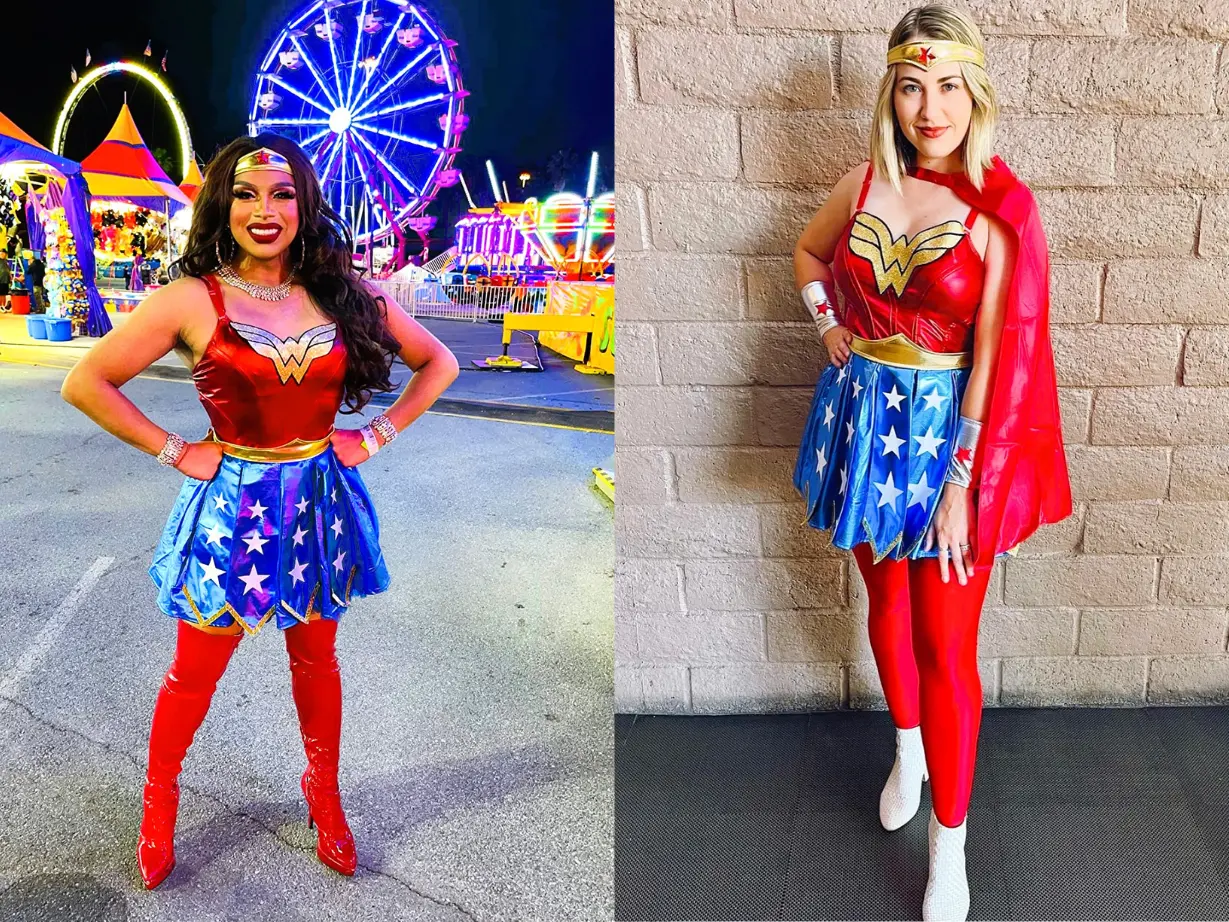 Below is another version of this Wonder Woman costume on Amazon.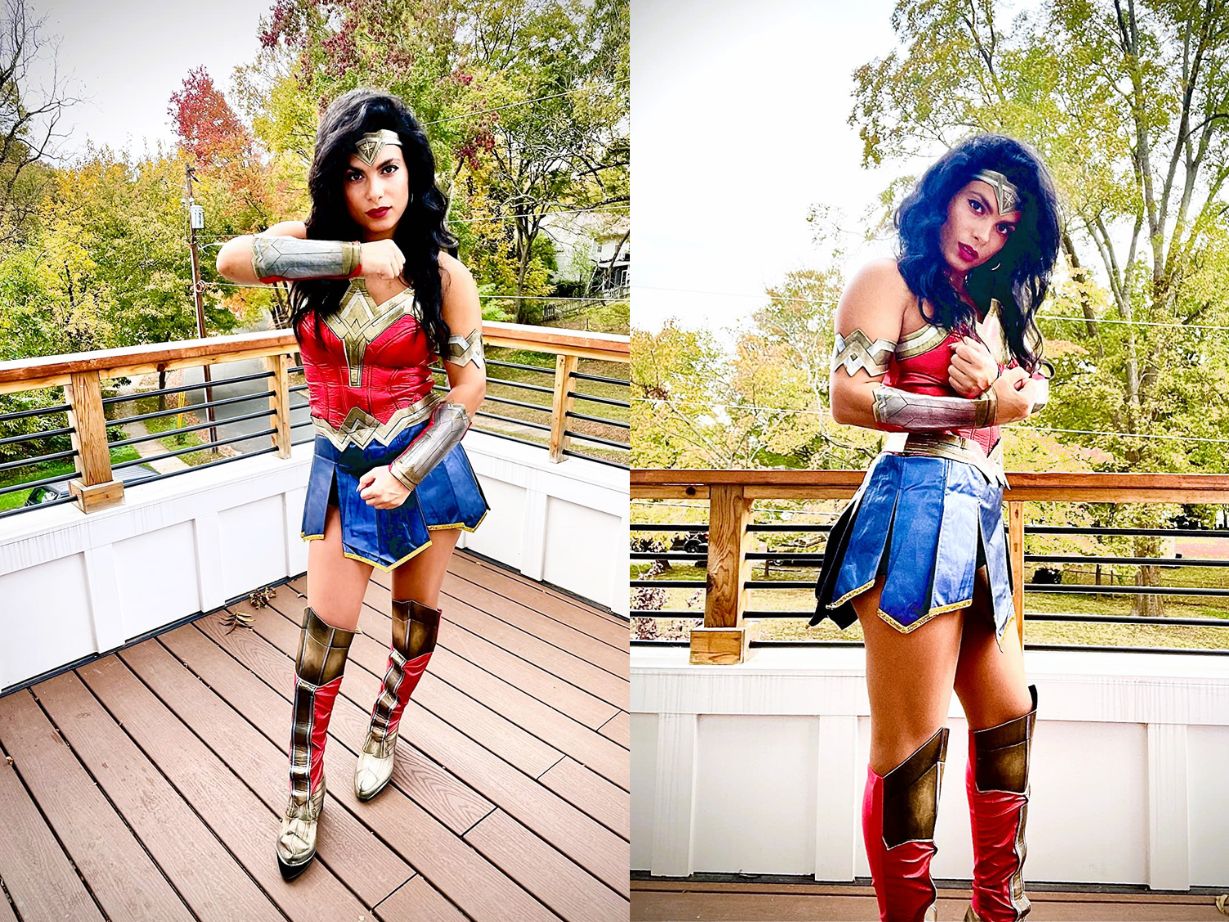 RELATED: Wonder Woman Costume Ideas (on Pinterest)
10. Rey from Star Wars
If you love Star Wars, then dressing up as Rey is the perfect Halloween costume for you!
Channel your inner Jedi on Halloween and dress up as the fearless Rey from Star Wars!
RELATED:
Hollywood Studios Outfit Ideas
11. Chun-Li
Chun-Li from the Street Fighter video game series is the ultimate acrobatic fighter. This badass female costume comes in plus sizes too!
This badass female character has a signature "Spinning Bird Kick," so hopefully you have some moves! 😉
RELATED: Best Plus Size Cosplay Costumes for Women
12. Cruella De Vil
Cruella De Vil is such a badass Halloween costume and perfect for Disney fans!
The great thing about dressing up as Cruella De Vil for Halloween is that you have so many options. You can create your own DIY Cruella De Vil costume, dress up as a sexy Cruella De Vil, or find a plus-size Cruella De Vil costume on Amazon.
If you want to channel your inner dark side, check out these Cruella De Vil costume ideas from Very Easy Makeup.
RELATED: Best Cruella De Vil Halloween Costume Ideas (from veryeasymakeup.com)
13. Laura Croft
If you are athletic and active, dressing up as Laura Croft for Halloween is the perfect badass female costume for you!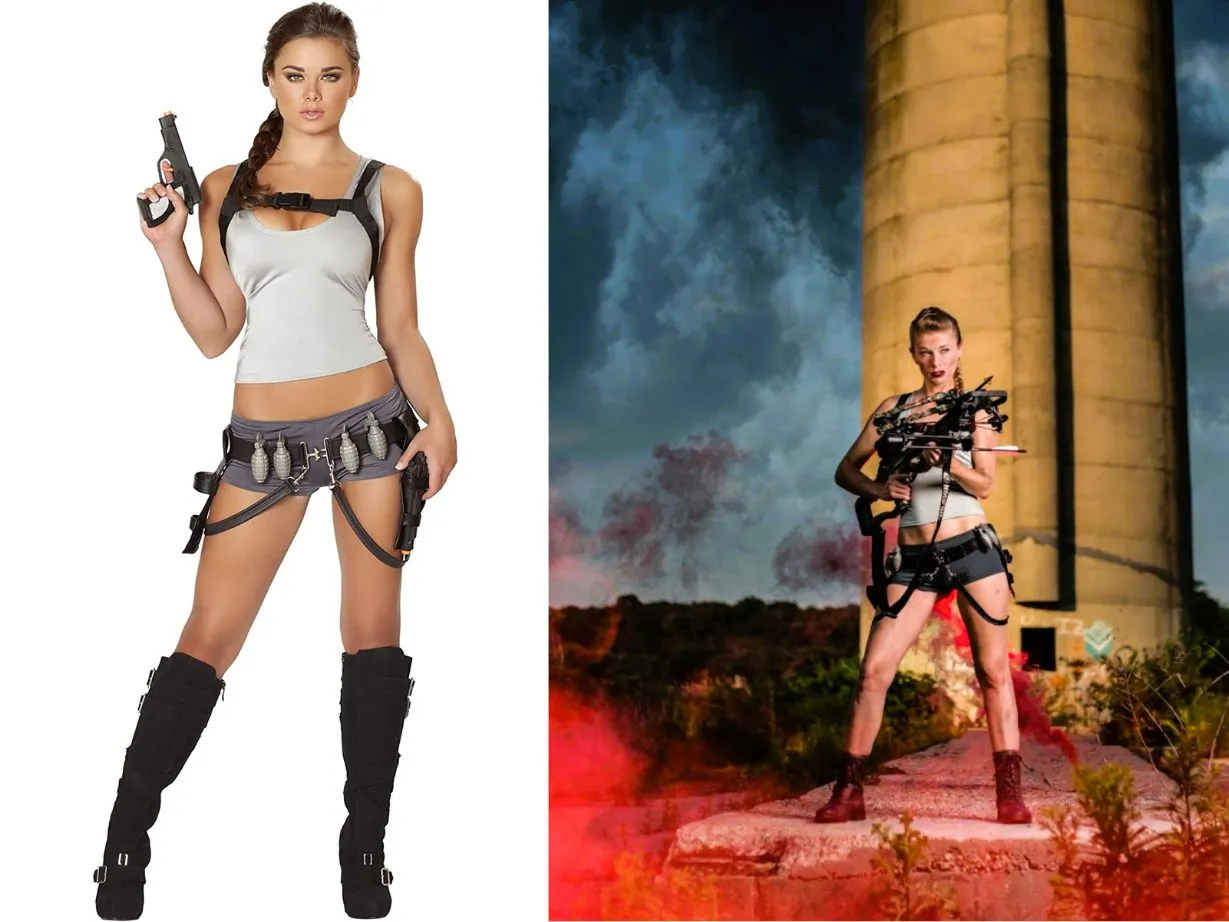 You can also create your own DIY Laura Croft costume. Check out these DIY Laura Croft costume ideas on Amazon.
14. Princess Leia
Princess Leia makes for a badass Halloween costume with her iconic hair buns, blaster gun, and white robe.
Or, you can dress up as a sexy Princess Leia by wearing the Princess Leia slave costume from Amazon.
Below is the sexy popular version of the Princess Leia costume on Amazon.
15. Katniss Everdeen from Hunger Games
Katniss Everdeen is a fighter and a skilled archer who isn't afraid to rebel against a tyrannical government.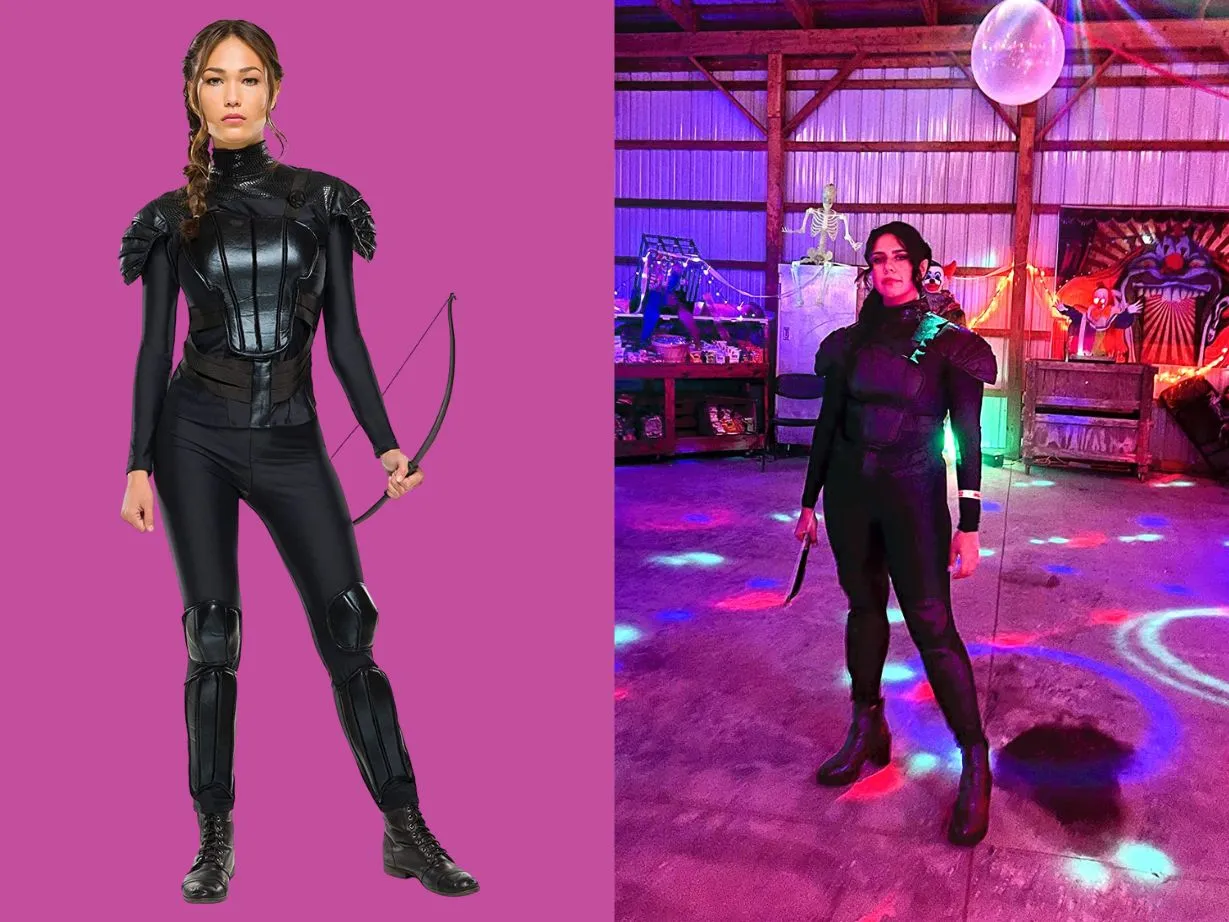 To dress up as Katniss from Hunger Games for Halloween for a Katniss Everdeen DIY Halloween costume, you'll need a leather hunting jacket and combat boots.
16. Black Widow
The Black Widow Halloween costume is so sexy!!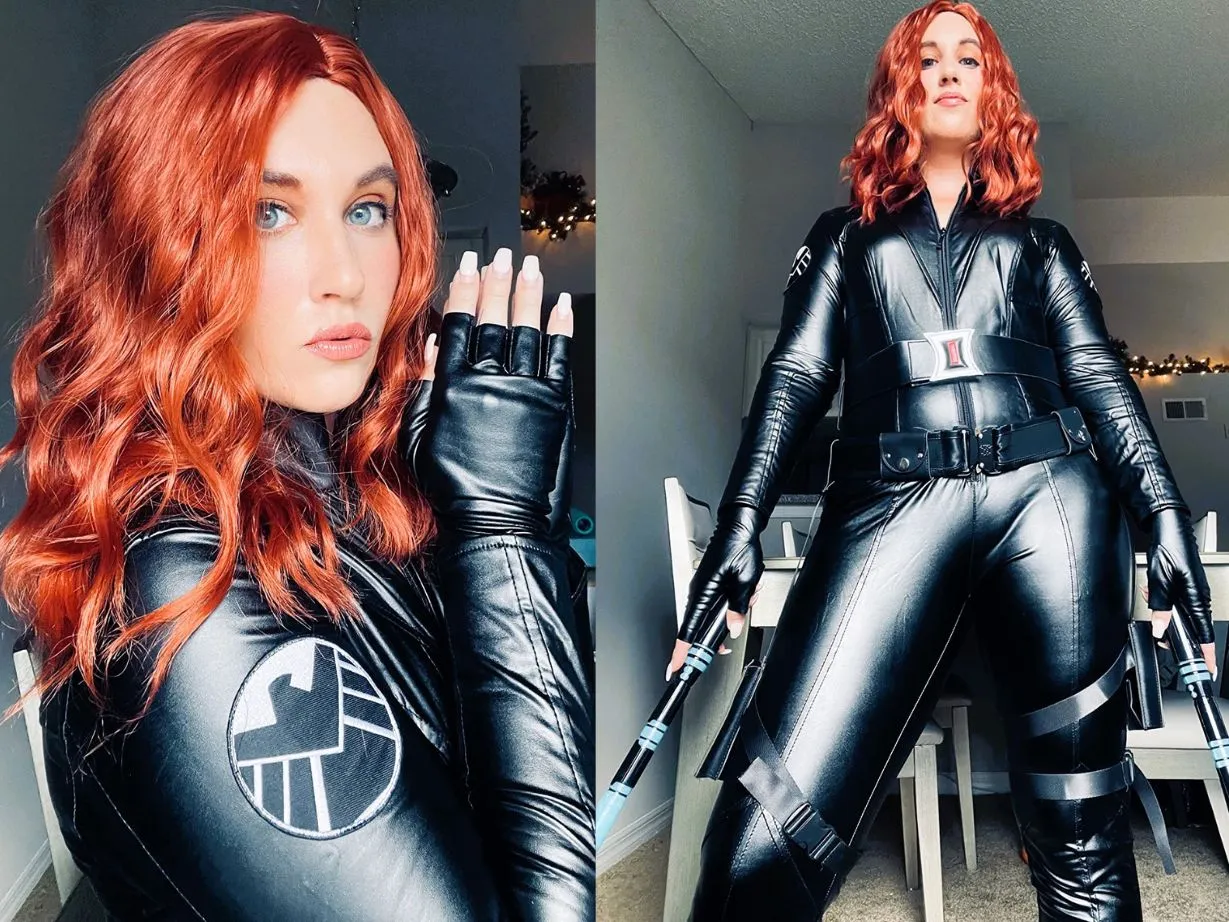 To dress up as this badass superhero for Halloween, you can either buy the Black Widow costume on Amazon or make your own DIY Black Widow costume.
RELATED: Black Widow Costume Try On – YouTube
Summary
From iconic superheroes like Wonder Woman and Black Widow to strong female movie characters like Katniss Everdeen and Princess Leia, there are so many sexy and badass Halloween costumes to choose from!
Which badass female Halloween costume is your favorite? Please leave a comment below!
More Halloween Costume Ideas
10 Best Halloween Costumes for Women
Best Costumes for Women with Red Hair