15 College Best Friend Halloween Costumes
This post may contain affiliate links, which means I may earn a commission if you decide to make a purchase through our links, at no cost to you. You may view the disclosure here.
Halloween is just around the corner, and if you're a college student, you know that dressing up isn't just a tradition – it's practically a sport! What could be more fun than brainstorming, crafting, and strutting your stuff in college best friend Halloween costumes? It's time to get those creative gears turning and prepare to slay the costume game this year!
In this spook-tacular article, I'll guide you through a collection of jaw-dropping, laugh-inducing, and Instagram-worthy Halloween costume ideas that are perfect for you and your besties. Get ready for a ghoulishly good time!
College Best Friend Halloween Costumes and Ideas
These are my favorite college Halloween costumes for two best friends!
Peanut Butter & Jelly
You and your bestie can wear matching bread-shaped tunic costumes – one with a peanut butter print and the other with a jelly print.
Woody and Buzz Lightyear
Of course, there are traditional Woody and Buzz Lightyear Halloween costumes on Amazon, but you can also buy a sexy Woody costume and a sexy Buzz Lightyear costume for you and your best friend to wear on Halloween night! These costumes will be a hit at any college Halloween party!
Get these Halloween Costumes: Woody Costume | Buzz Lightyear Costume
Sexy Pirates
These DIY college Halloween costumes for two best friends are easy to copy and fun!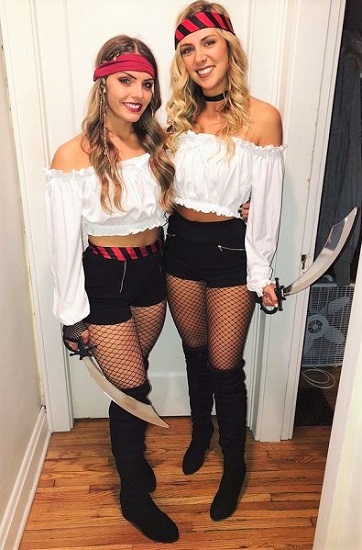 Get these Pirate Costumes
Cute Cats
These cute cat costumes are affordable and perfect for college! Plus, dressing up as a cat is one of the hottest college Halloween costumes for women!
Dress up as a sexy cat for Halloween:
Disney Princesses
The great thing about dressing up as a Disney princess for Halloween is that you can be as sexy as you want! Check out these Disney princess costumes for college for more ideas on what to wear! This is also an awesome college group Halloween costume idea!
Spice Girls
Each friend can represent a different spice, such as a cinnamon stick, a paprika shaker, a jar of oregano, etc. Add labels and wear coordinating outfits.
Spiderman and Black Suit Spiderman
Dressing up as Spiderman and the Black Suit Spiderman are sexy Halloween costumes for two best friends! Plus, who doesn't love an excuse to wear a bodysuit?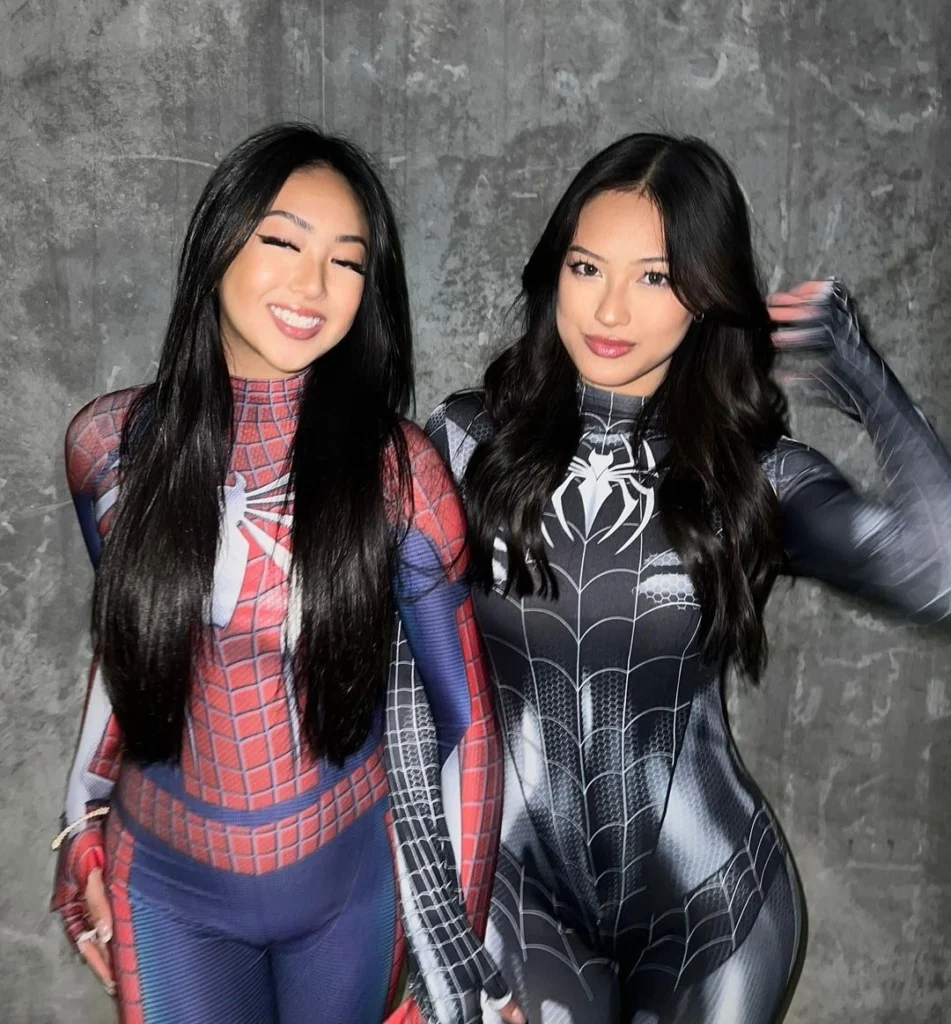 Get these College Best Friend Halloween Costumes
RELATED: Bodysuit Costumes for Halloween (on Pinterest)
Cereal Killers
Dress as cereal boxes (with "stab" marks and "murder" weapons) and wear fake knives as accessories.
Clowns
You can have a lot of fun dressing up as two scary clowns with your best friend or roommate in college! Plus, this is a great excuse to wear a sexy corset for your costume and over-the-knee stockings!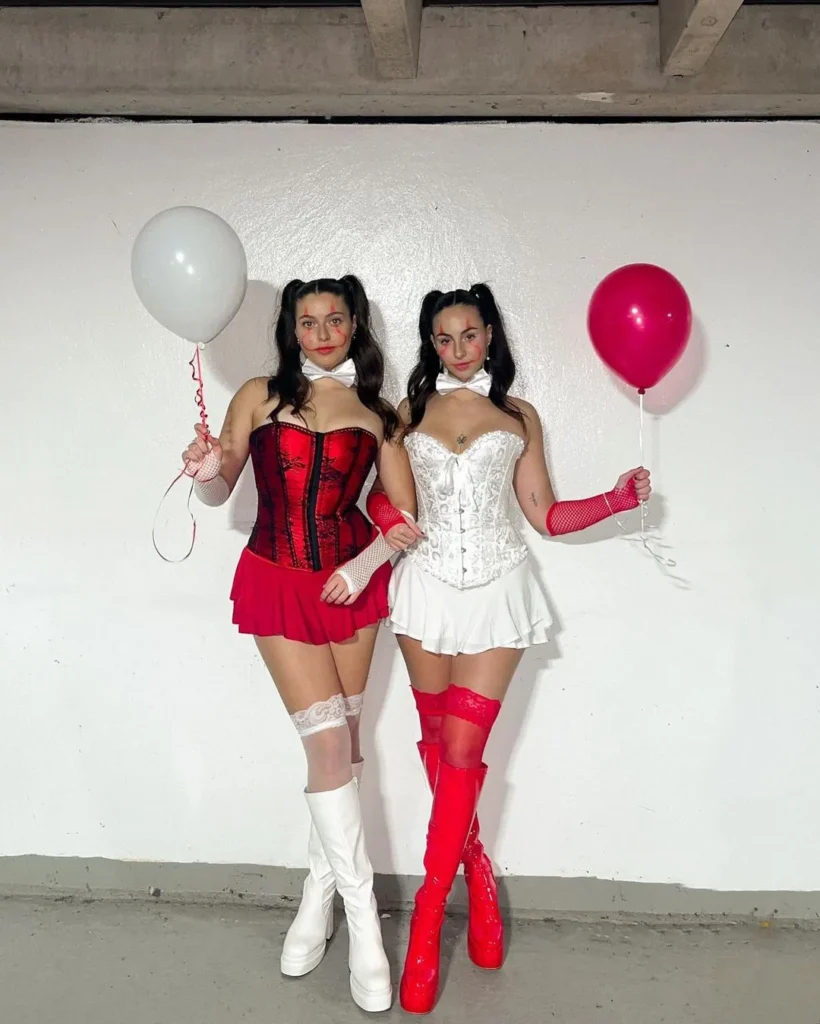 '70s Disco Queens
Go for funky, glittery disco dresses, platforms, and big afro wigs.
Ketchup & Mustard
One friend can dress in red with a ketchup bottle label, and the other in yellow with a mustard label.
Alice & The Mad Hatter (from "Alice in Wonderland")
Go as the curious Alice and the eccentric Mad Hatter with whimsical costumes.
Mario & Luigi (from Super Mario)
Get the iconic red and green plumber outfits with hats, mustaches, and prop mushrooms.
Star Wars Characters
Choose from an array of options like Princess Leia and Rey.
Conclusion
Halloween is the perfect time to let your creativity shine and show off your friendship in the most epic way possible. Whether you opt for classic, funny, or downright punny costumes, the key is to have a blast and enjoy the process of transforming into something spook-tacular. So, grab your best friend, start planning, and get ready to own the Halloween costume game like never before. With these college best friend Halloween costumes, you'll be turning heads and making memories that will last a lifetime. Trick or treat, friends!